---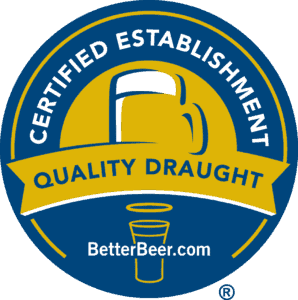 ---
Draught Quality Assurance Program
We Help Hospitality Professionals Make More Money
---
We Pick Up Where Your Draught Service Company Leaves Off.
---
Your draught service company cleans your lines, sells and services your draught equipment.
We don't do any of that.
Your draught service company is REACTIVE. You have a problem, you call them, and they show up (hopefully quickly) and fix it.
We are PROACTIVE; we look for issues before they happen.
We help you where your draught service company doesn't:
1) Online Staff Training - proper pour, troubleshooting, changing kegs, how to sell beer, plus much more.
2) System Assessments - we check everything from keg to glass and give you a score out of 100. The average first score is 40. What would yours be?
3) Beer Glass Cleaning - your pint glasses are clean, but are they Beer Clean? If not, they cost you 25c per pint.
Do you think you are doing everything right, but you still have returned pints, draught spillage, and a system that doesn't always work correctly? We can help.
Your Inefficient Draught System Costs You Profitability & Quality
---
Does This Describe You?
---
Nobody has the answer to why your draught pours foamy.
You have to comp pints because guests complain their flat beer tastes like "The bottom of the keg".
Sometimes you are embarrassed by the pints you sell, but you'd never admit it.
Your draught variance is greater than 1.5%. Each percentage costs you $1,500 / yr.
You feel your only option to increase sales is to discount your pints.
You have draught meters, but still experience a variance.
Step 1
Book A Demo
Book in a 20-minute demo so we can see if we are a fit and how much we can save you. 💰
We'll customize a plan based on your challenges and needs.
Step 2
Start The Program
We'll ship you a Glass Cleaning Kit, licky split.
Assign on-line training to your team.
Schedule a Deep Dive Audit and on-boarding for your leadership team. ✅
Step 3
Get Results
Better keg yields, fewer comped pints, increased quality and profitability.
Fewer sleepless nights. Zzzzz
And, you're proud of the pints you sell. ❤️
What We Do
---
At Better Beer, we know you want to be a profitable, successful restaurateur who serves quality pints.
In order to do that you need properly trained staff and an efficient draught system that consistently pours cold, clean, clear beer.
The problem is that in most cases, draught service techs and bartenders only receive basic hand-me-down training that is out-dated and reinforces bad habits already developed. Draught techs typically aren't paid well and they are over-worked, so some of them cut corners.
No wonder you feel confused about why your system pours foamy beer, frustrated that guests return pints, and feel at a loss for why you can't hit theoretical draught costs.
I understand because I've been there.
Don't Take Our Word For It.
See How We've Helped Other Industry Leaders.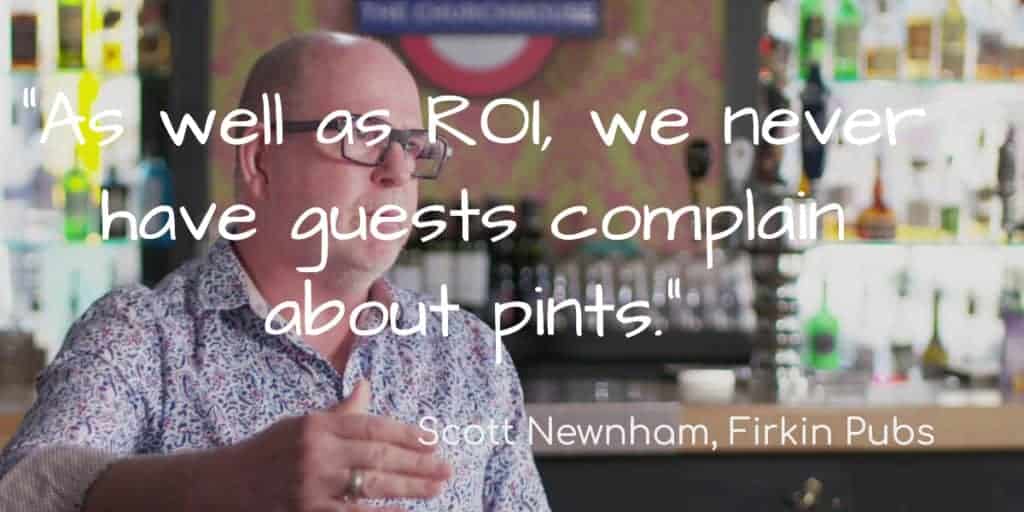 Scott Newnham - Firkin Pubs
Scott Newnham - Firkin Pubs
Scott gets 10 calls a day from people telling him they can save him money. Find out how Better Beer has been helping him save money since 2010.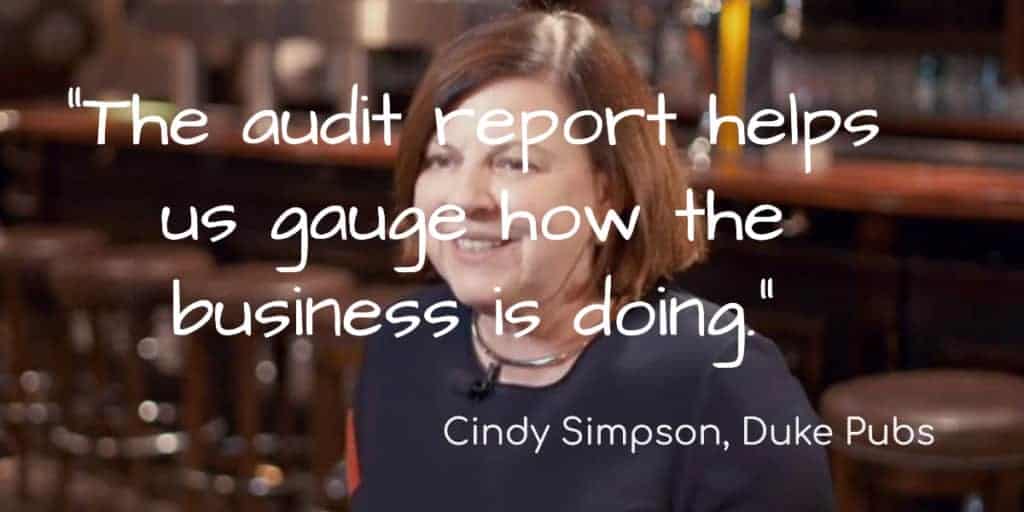 Cindy Simpson - Duke Pubs
Cindy Simpson - Duke Pubs
Better Beer clients since 2009. Find out why Duke Pubs rely on Better Beer to help them manage their beer - and they sell a lot of it!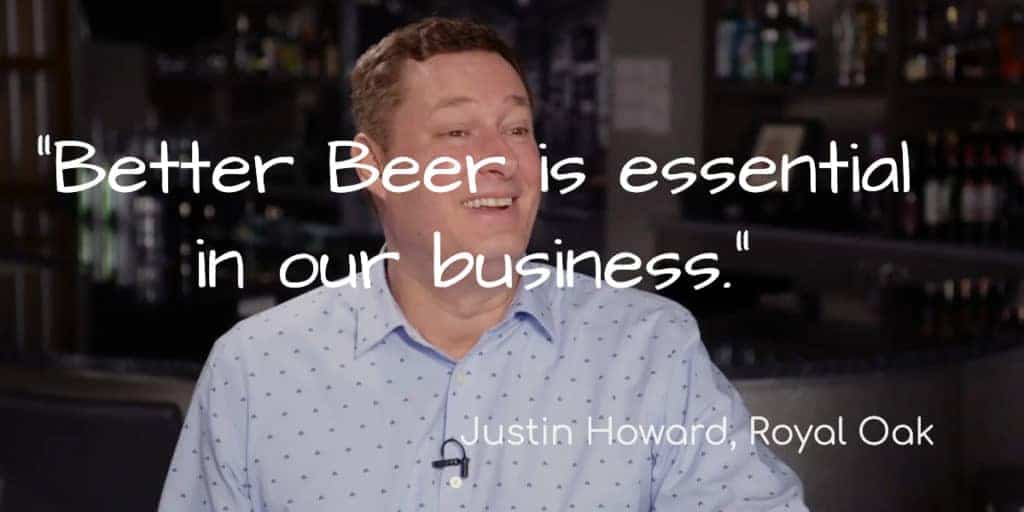 Justin Howard - Royal Oak
Justin Howard - Royal Oak
Justin lets us in on a secret. Watch to the end - he told us we could include it.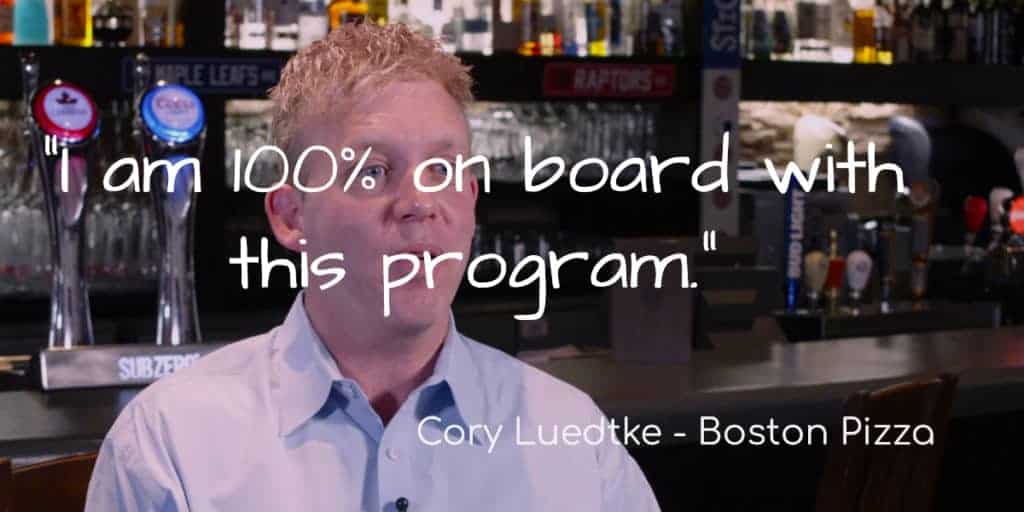 Cory Luedtke - Boston Pizza
Cory Luedtke - Boston Pizza
Cory owns four Boston Pizzas. Hear how Better Beer has helped him increase his draught beer sales mix.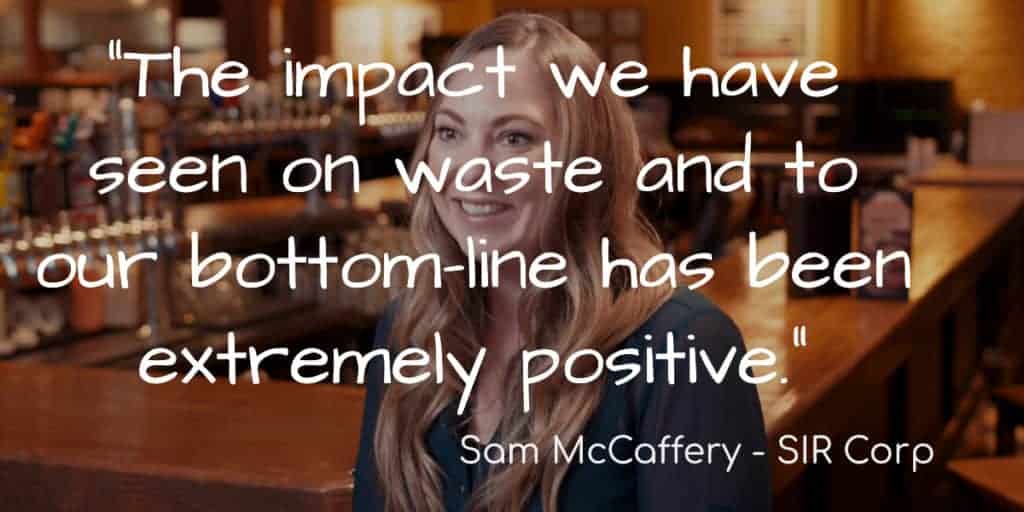 Sam McCaffery - Sir Corp
Sam McCaffery - Sir Corp
What would you say to someone who was on the fence about the Better Beer Program?
The Average bar spills
dollars a year in draught beer
We have done
draught quality audits since 2010
Average First Audit Score
Average Third Audit Score
Average Sixth Audit Score
Number of grads from the Serve Better Beer Course
We are currently monitoring the line cleaning of
draught beer lines.
Toll Free (888) 811 - 2337 | hello@BetterBeer.com
Book in a 20 minute demo at a time that is convenient for you or fill out the form and we'll get back to you asap.
Or click on the chat bubble, bottom right, to chat with us or leave a message.