Need Proof?
---
ClubLink Case Study
Summer 2016
---
ClubLink is Canada's largest owner and operator of golf clubs with 30 locations in Ontario.
The information in this case  study was gathered from a project where 10 of the 30 ClubLink Ontario golf clubs came on the BetterBeer.com program in the summer of 2016. The ten clubs chosen were of various size, from their largest to one of their smallest.
ClubLink had two goals: 1) to increase beer sales, and 2) lower draught cost of goods percentage.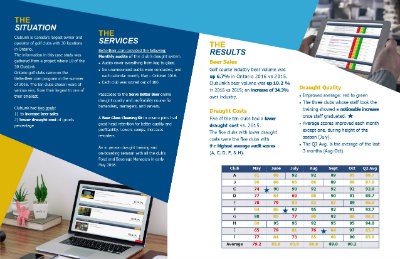 Beer sales increase vs previous year
Overall Draught Quality Improvement
In six months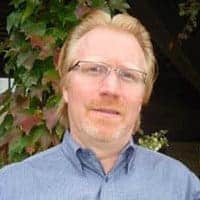 Glenn Phillips, Director of Operations, ClubLink
"It was certainly, if not the only influence, it certainly was the biggest influence for making improvements."
BetterBeer.com provided the following:
Monthly audits of the club's draught system. Audits cover everything from keg to glass. Six unannounced audits were conducted, one each calendar month, May – October 2016.
Each club was scored out of 100.
Passcodes to the Serve Better Beer online draught quality and profitability course for
bartenders, managers, and servers.
A Beer Glass Cleaning Kit to ensure pints had good head retention for better quality and
profitability. Lowers comps, increases re-orders.
An in person draught training and on-boarding seminar with all the club's Food and Beverage Managers in early May 2016.
We cannot guarantee that you will achieve similar results. Your results may vary significantly and factors such as your market, personal effort and many other circumstances may and will cause results to vary.
Toll Free (888) 811 - 2337 | hello@BetterBeer.com
Book in a 20 minute demo at a time that is convenient for you or fill out the form and we'll get back to you asap.
Or click on the chat bubble, bottom right, to chat with us or leave a message.