In Person Seminar
---
Your Store, Your Staff
Here is a sample of Steve's engaging, relevant Draught Profitability & Quality seminar.
Steve's career in the bar business means he has been in your staff's shoes; he uses industry language and easily connects with them.
Steve customizes the seminar to your systems, available beer brands, and concept.
"I have worked for Paupers/Madison for over 25 years and finally an informative staff meeting that I took something out of! The good thing was to get it from the perspective of someone who has slung pints for a living! Keep up the good work!"
Alex S., Bartender, English Pub, Downtown Toronto
"It is very informative without being boring, it goes at a quick enough pace that it holds your attention."
Christina T., Bartender, Boston Pizza, GTA
"I liked the fact that I actually learned something new and useful after 20 years in the industry. I'd recommend it to bar owners. It could really save them time and money if they train everyone in pouring a beer properly."
Jennifer A., Manager, Wing focused restaurant, Central Ontario
"I use the techniques I learned through the course and I already see improvements! It's SO hard going to a bar and ordering beer on tap now knowing what a dirty glass looks like, it's disgusting!"
Hilary R., General Manager, Sports Bar, Kingston Rd, Toronto
In Person Seminar Pricing
Seminar + Kit + Deep Dive
---
Pricing is based on store location in the GTA (416/905). For rates outside of GTA, please contact us.
Not in the Greater Toronto Area and want a seminar? Perhaps our Streaming Seminar is best for you.
---
Streaming Seminar
Step 1: Gather your staff in a general meeting. Step 2: Hook up your laptop to a projector or a TV. Step 3: Click on the link we send, enter in the password, and BAM!, your staff are being trained.
Find out more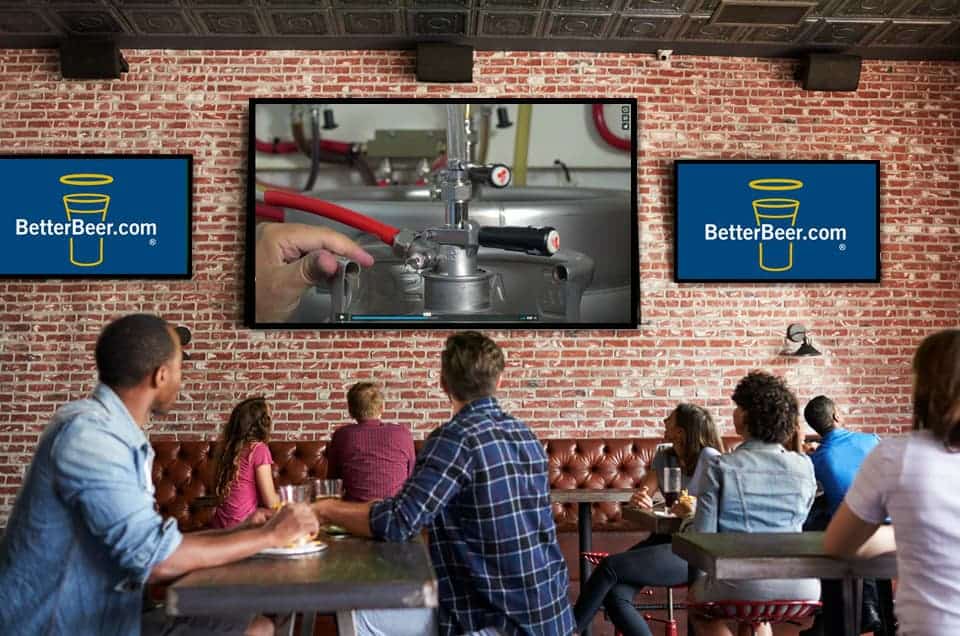 Toll Free (888) 811 - 2337 | hello@BetterBeer.com
Book in a 20 minute demo at a time that is convenient for you or fill out the form and we'll get back to you asap.
Or click on the chat bubble, bottom right, to chat with us or leave a message.