---
Beer Line Cleaning Tracking
---
Finally, a clear way to track and monitor your line cleaning routine.
---
For years, restaurant operators everywhere have struggled to keep track of their line cleaning. We sure did when we were running restaurants. We had questions like these:
Which lines were cleaned when, and by whom?
How long has it been since they were cleaned last?
I haven't seen that line cleaner in ages?
Did they come in on my day off?
---
We don't clean lines, you can use this system with any service provider.
---
---
Finally, these questions can be answered.
Introducing the Better Beer line cleaning tracking system.
Showing you when your lines were cleaned last, by whom, and how long it was between each clean.
Easily tell the status of all of your lines by colour code, when they were cleaned last, and how many days since last clean.
---

See each line's cleaning history with cleaners name and the number of days between cleans.
---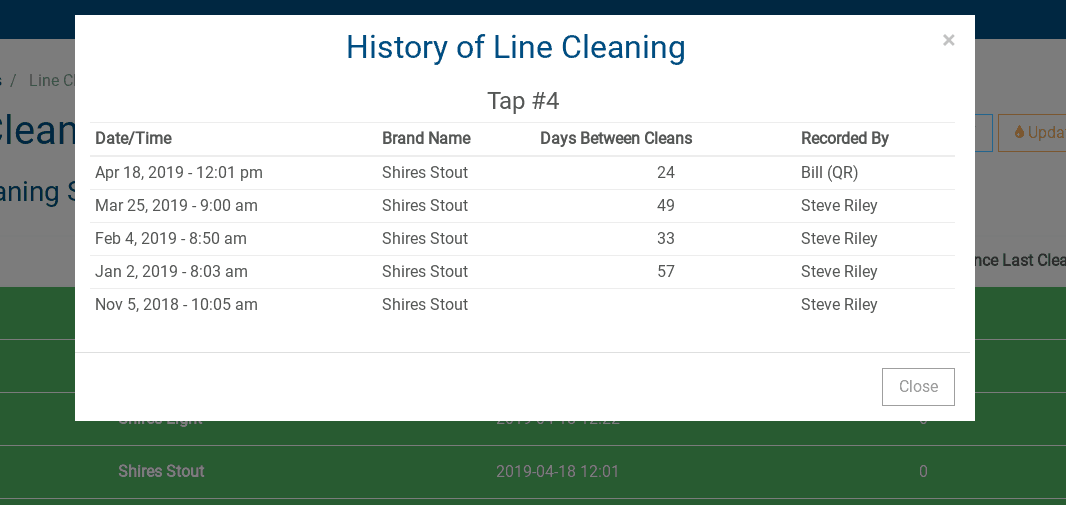 Receive an email the moment that your line cleaning record is updated.
---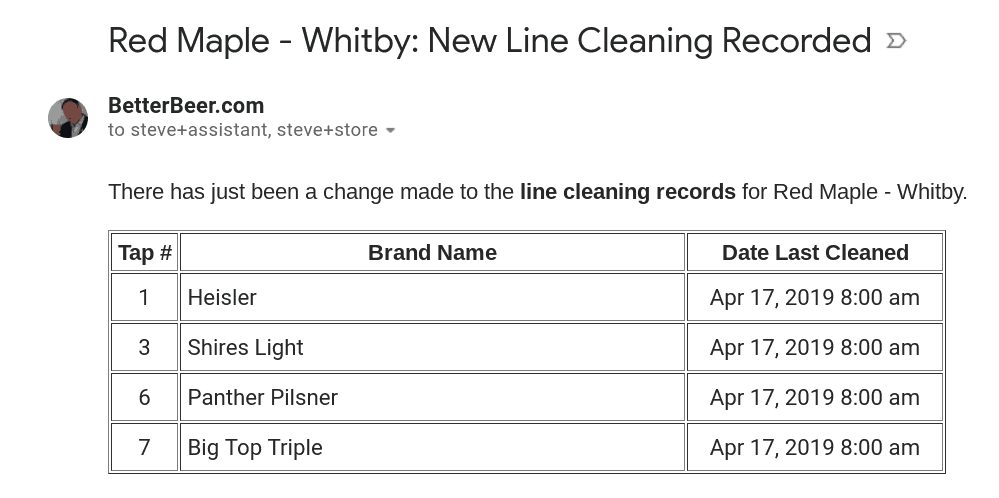 Receive an email every Monday morning that shows you the status of your lines, so you can take action right away.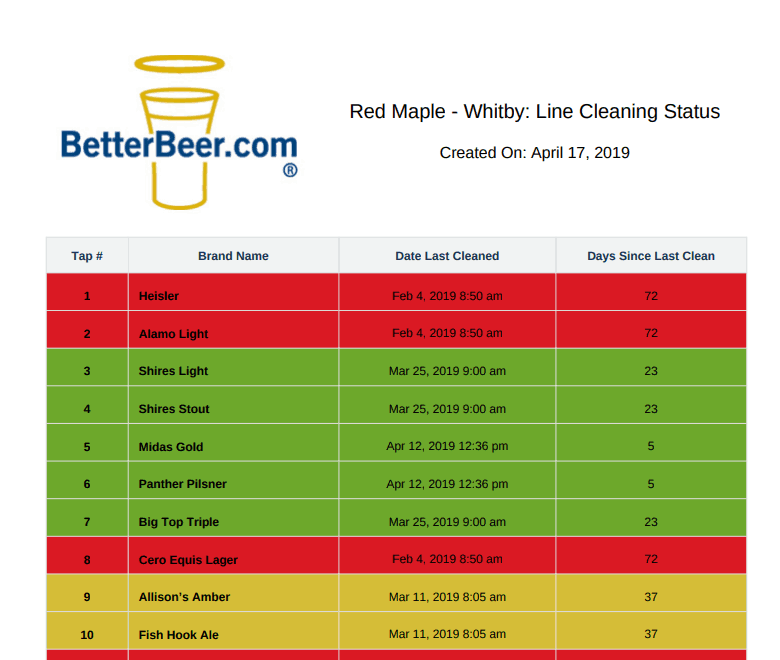 Recording Cleans Is Fast & Easy
There are two options:
1.  The line cleaner scans a QR code and checks off the lines they have cleaned.
2. You can easily update and edit the cleans from your dashboard.
Your records are updated instantly. Too easy.
---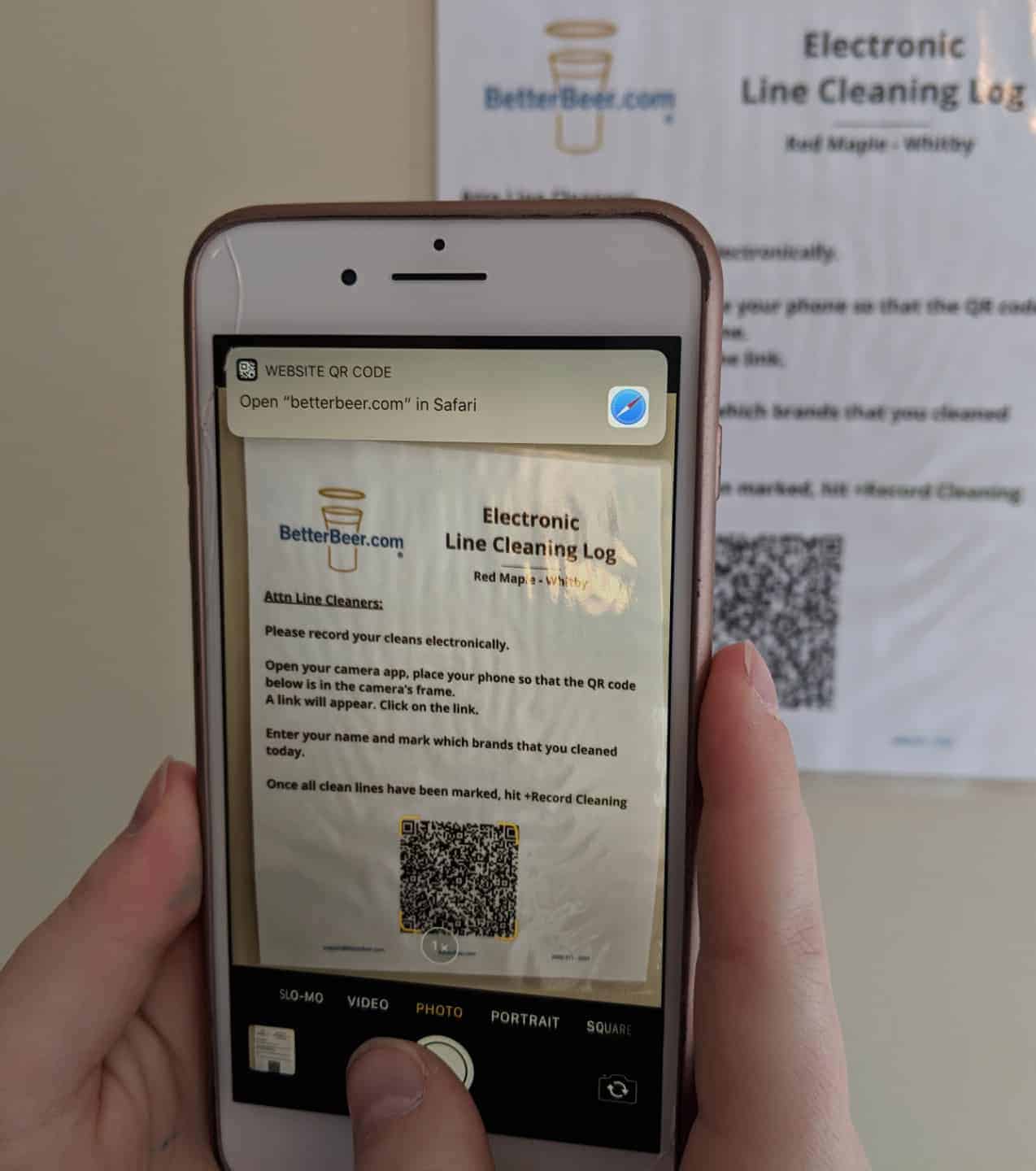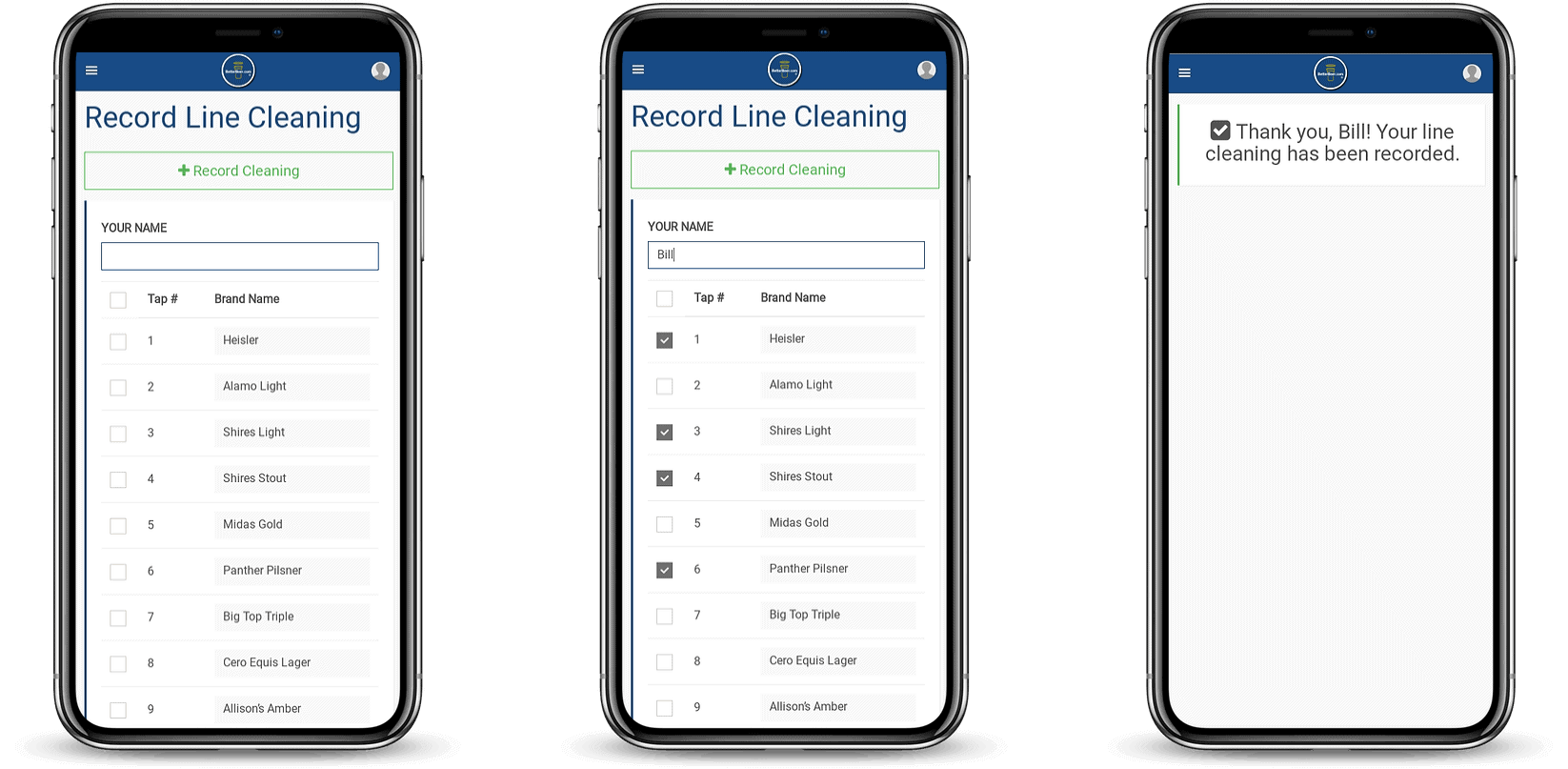 For less than the cost of one line cleaning, you can track all of your lines for a year. Buy now and stop worrying about your beer line cleaning frequency.
---
Line Cleaning Tracking System

Toll Free (888) 811 - 2337 | hello@BetterBeer.com
Book in a 20 minute demo at a time that is convenient for you or fill out the form and we'll get back to you asap.
Or click on the chat bubble, bottom right, to chat with us or leave a message.