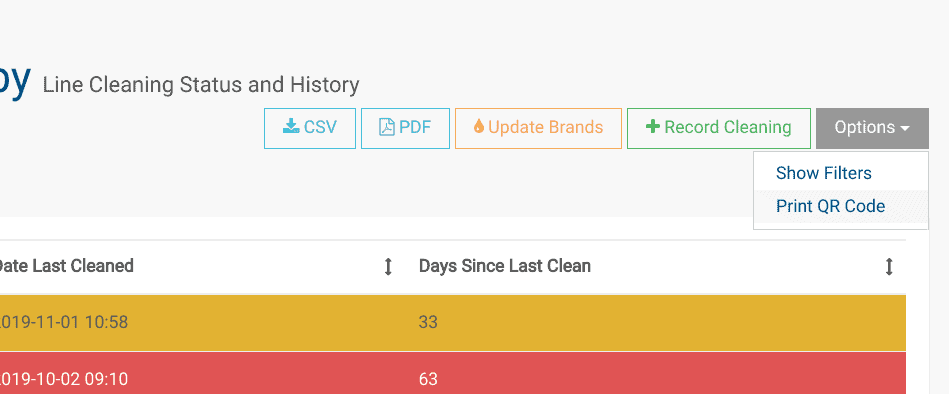 Here's how to print a Line Cleaning QR code sheet for your establishment:
Go to the establishment's manager page.
Click on the establishment that you need to print a QR code for.
Click on Line Cleaning button.
In the options menu, top right, click on the Print QR Code link.
Save as pdf.
Print and post.