Easy Fix To Daytime Bar Sales
---
Consistency
Consistency. It is the one thing that all operators strive for, but a rare few can do it well.
There are thousands of things you need to be consistent with, but the one that is often overlooked, is actually one of the easiest. It also provides a great reward if done right. It is a Day Bartender, the SAME Day Bartender every day, Monday to Friday.
Who do you want to sit at your bar M-F open until 4pm? Regulars. Maybe they are people who want to get out of the office. Maybe self employed or sales folks.  If your guests have the same face to look at everyday and they have a personality, your guests build a relationship with them, your guests feel welcome; a part of the team.
We can go anywhere to get a pint for / with lunch or a mid-afternoon meeting. So why your bar? Your Day Bartender, that's why. You should easily find a bartender who has been in the game for a few years, is tired of the night shift, and has a personality. A bartender who is mature, can carry on a conversation, knows what's going on in the world, and remembers me and my drink of choice.
Pay them a bit more, $5+ an hour more than your other bartenders. Challenge them to build a regular base. Give them a tab to buy some pints every now and then. Promo some apps for them to give to your guests. Trust me it works, it will pay for itself in no time.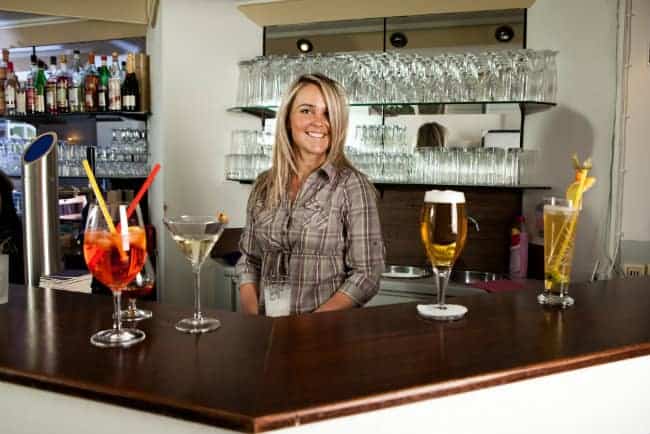 It amazes me how many different bartenders I see working the bar on different days.  I spend more afternoons visiting bars than I care to admit (mostly on sales calls), but also for just in a pint. It is blatantly obvious who's bar is full at 3pm. Is yours?
We are creatures of habit, we love consistency. Give it to us, your sales will notice.
Do you have a full-time daytime bartender? If so, I'd love to hear from you how it works or if not, why not? Feel free to shoot us a line.
Cheers, Steve
Toll Free (888) 811 - 2337 | hello@BetterBeer.com
Book in a 20 minute demo at a time that is convenient for you or fill out the form and we'll get back to you asap.
Or click on the chat bubble, bottom right, to chat with us or leave a message.