Walk-thru Video.
See It In Action.
Please record your cleans electronically.
Open your camera app.
Place your phone so that the QR code on the sheet is in the camera's frame.
A link will appear. Click on the link.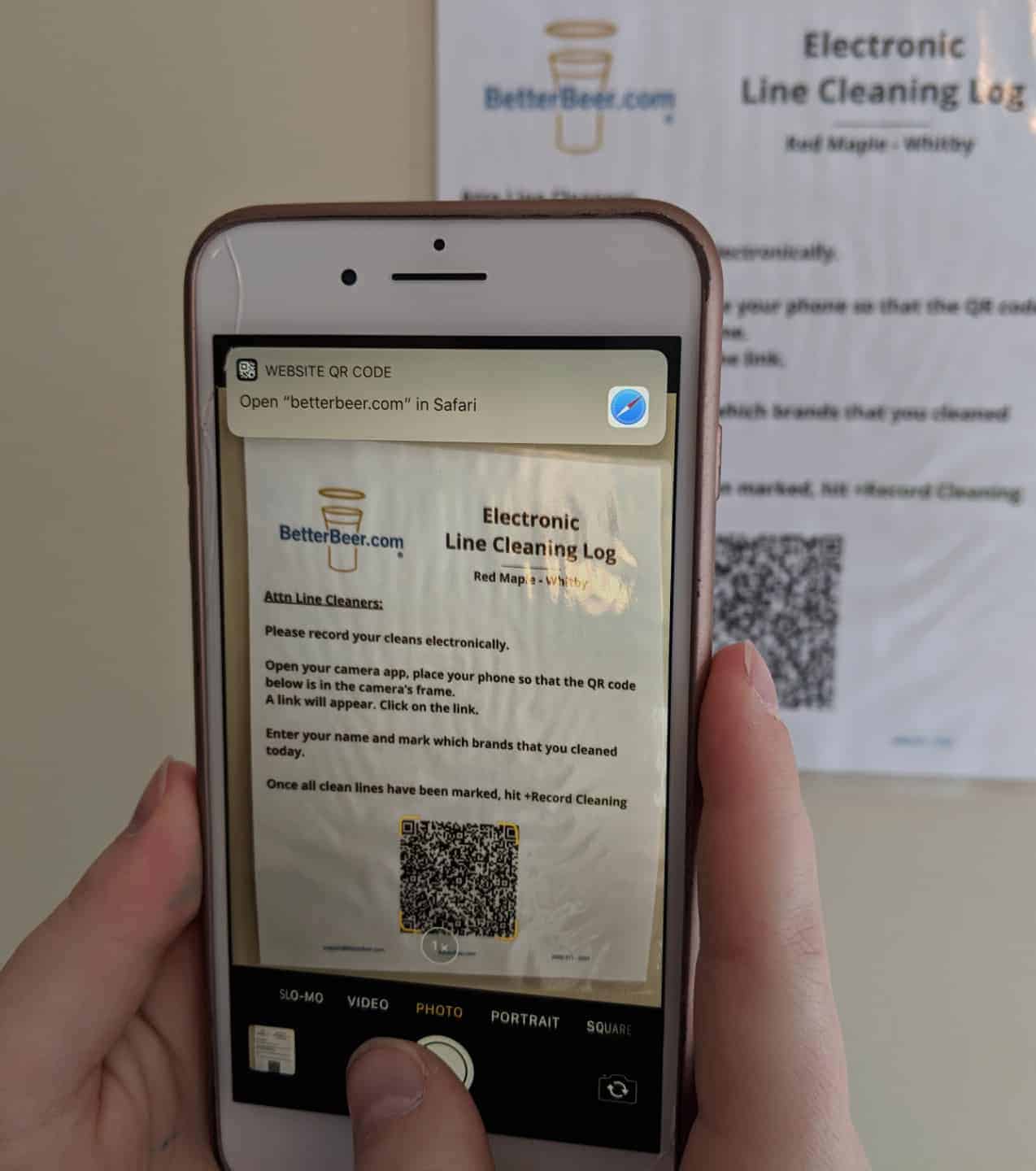 Recording The Line Cleaning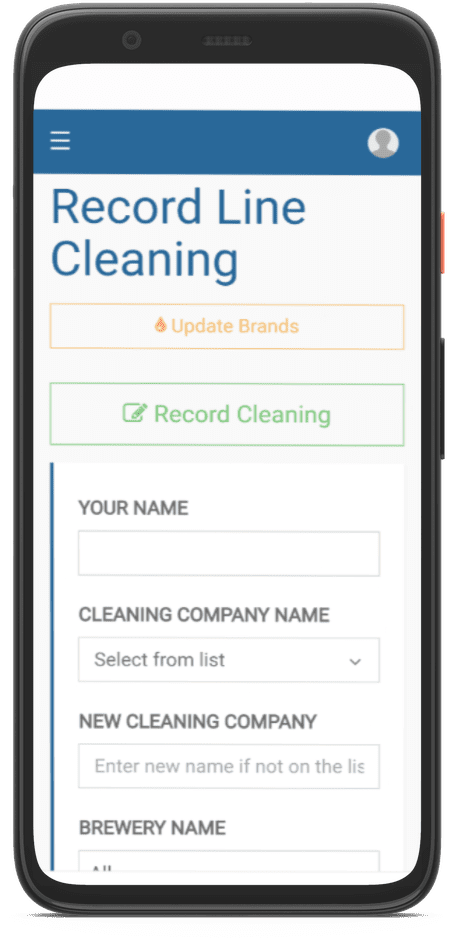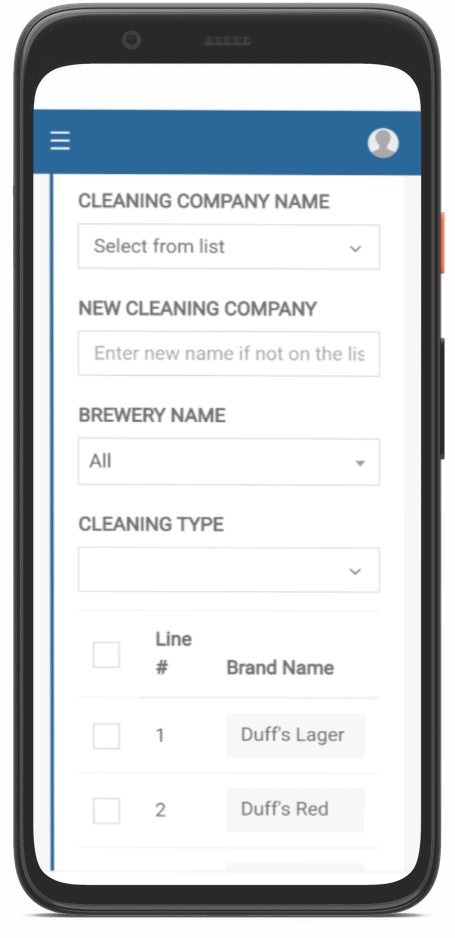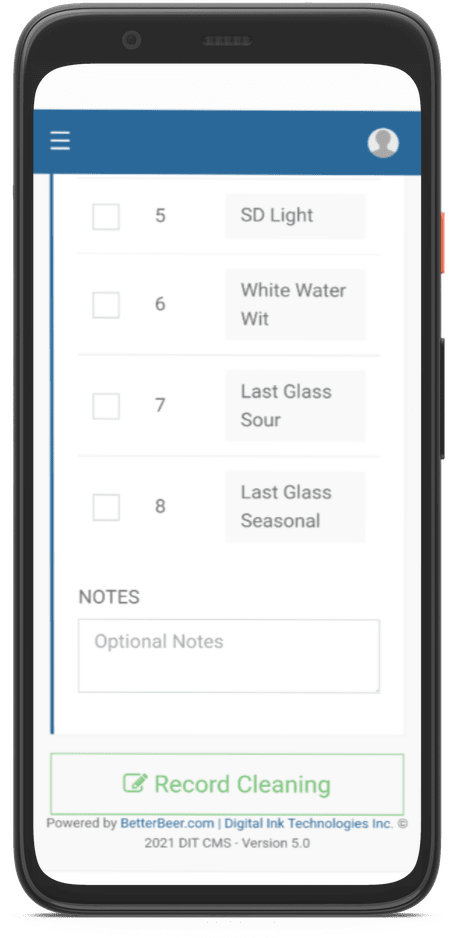 Type in Your Name.
Select your Cleaning Company from the dropdown. If it is not there, add it in the box below titled New Cleaning Company.
If you would like to search for only lines from a particular brewery, use the Brewery Name Dropdown
Under Cleaning Type select if you'd like to record a

C

austic or an Acid cleaning.
If you are doing both types of cleans today, you will need to record each clean separately.
Check off which lines you cleaned.
Tap on

+Record Cleaning

OPTIONAL: you can add a note at the bottom of the form that will be sent to the establishment's management as well as the team at Better Beer.
If you would like to Update Brands because of a new brand on the line, click on

Update Brands

.
All phones with current Android, iOS, Windows, or Blackberry operating systems should be able to recognize and capture the QR code within your camera app.
In the very rare occurrence that it doesn't, you can download a QR Reader from your app store.