Clean beer, clean growlers.
---
You love craft beer. Touring tap rooms and checking out what is new. Find something tasty - get a growler.
You have a collection of growlers yourself.  Too many according to some people, if there is such a thing as too many.
Let's face it, cleaning growlers is a pain. Have you ever tried a brush? Ha! Doesn't work. Hot water? Doesn't work.
Use what the brewers use.
Invest 10 minutes to clean your growler properly.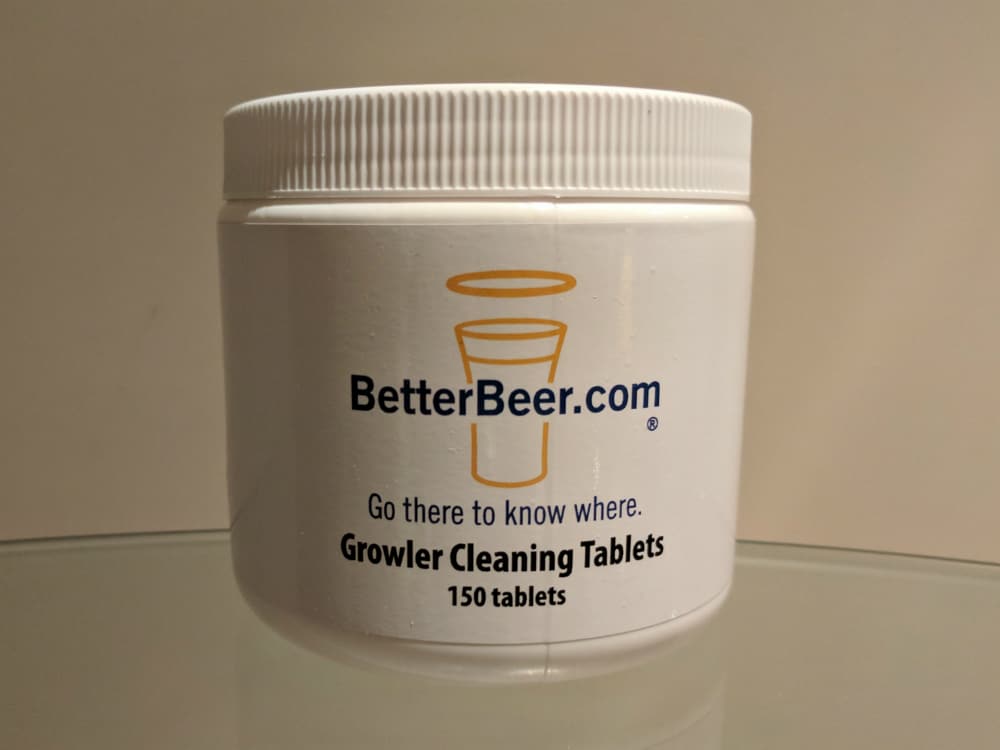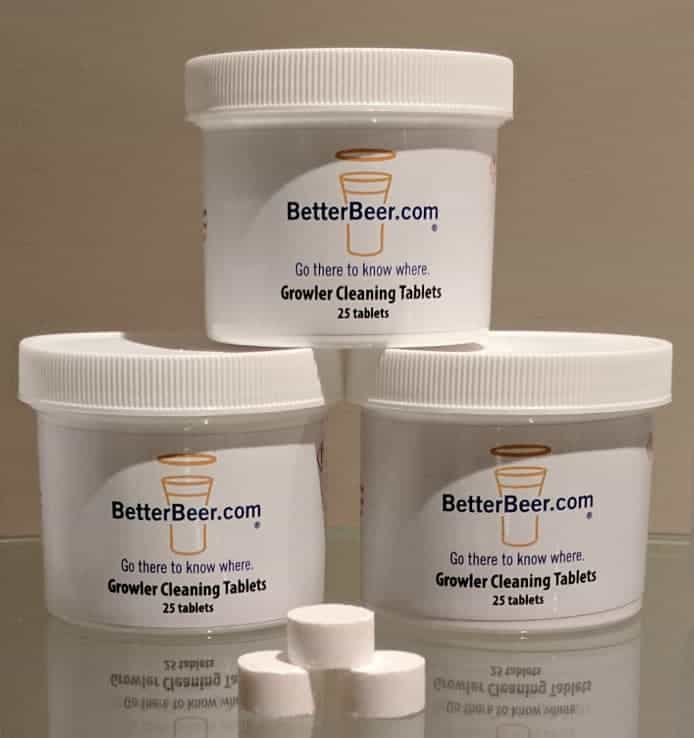 It couldn't get any easier...
Rinse growler with hot water.

Fill growler 1/3 full with hot water.

Drop in one Growler Cleaning Tablet.

Have a beer and watch it work it's magic.

After 10 minutes, pour out contents and rinse well.

Smell and look at your gloriously clean growler!

Head to your favourite retailer to fill.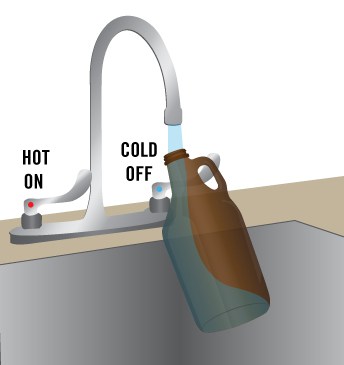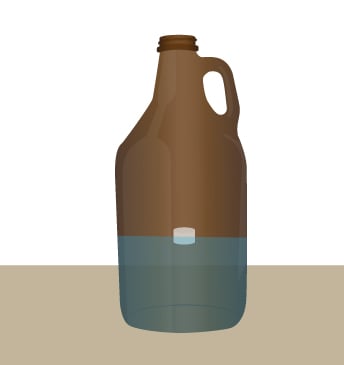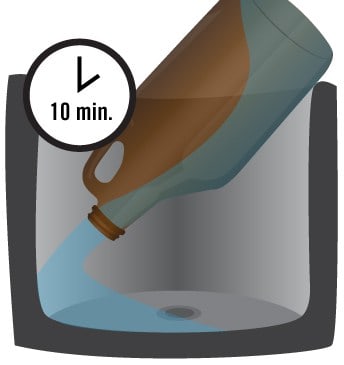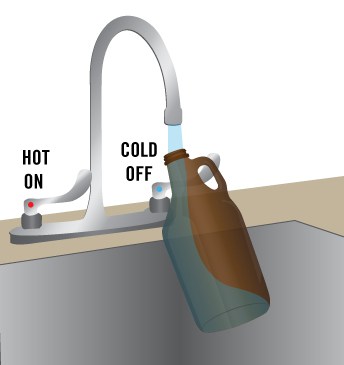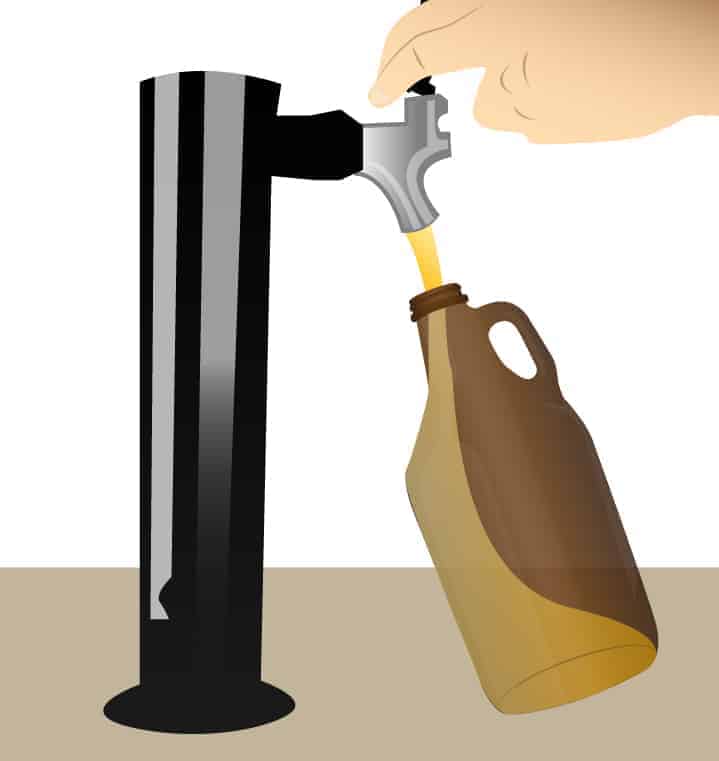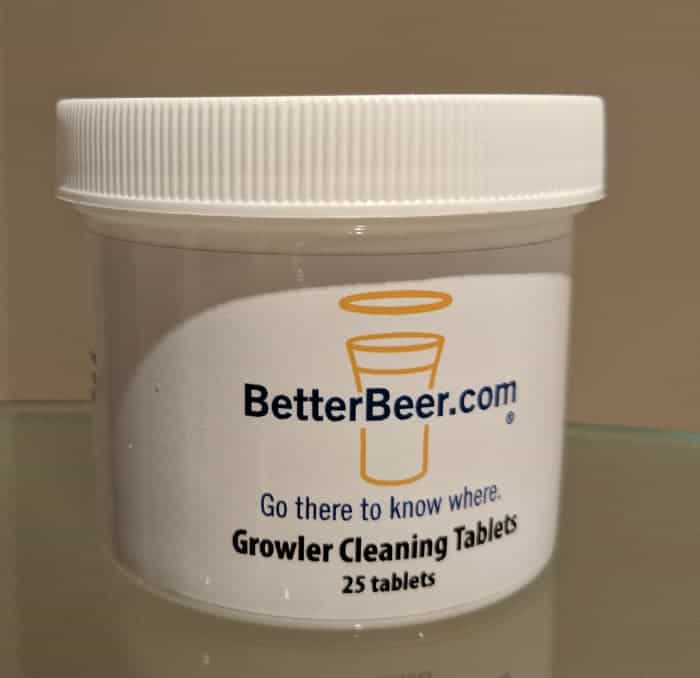 25 Tablets (Home Use)
Twenty-five tablets to keep your growlers sparkly fresh and clean. $10.99 + shipping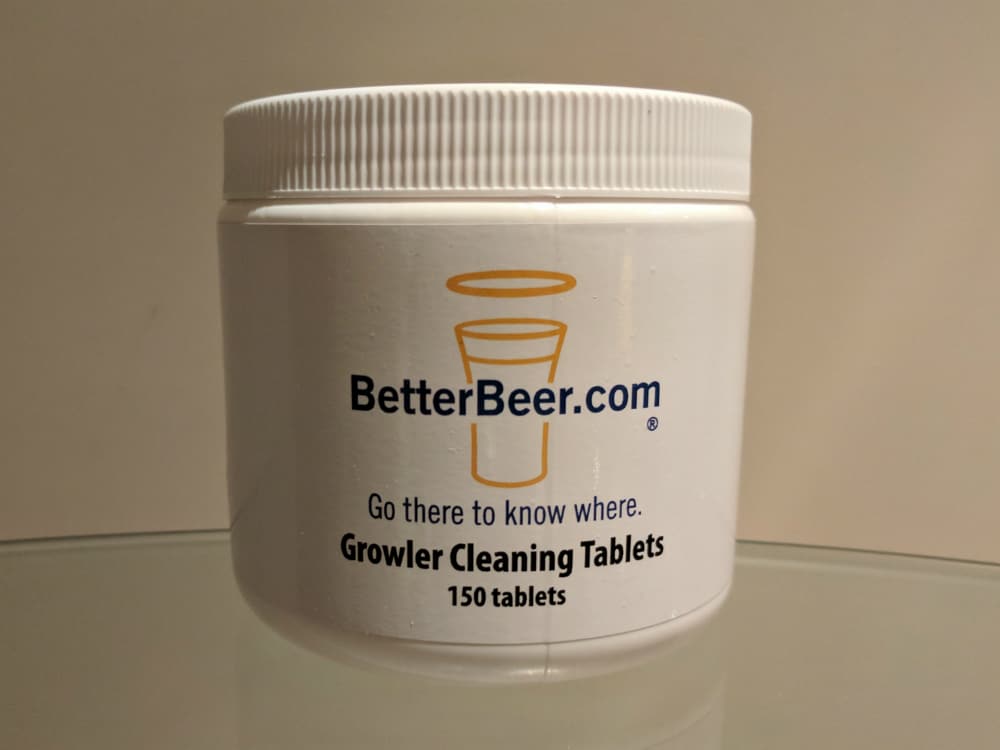 150 Tablets (Retail & Taprooms)
Ask us about innovative ways to increase sales and customer satisfaction by using these tablets in your store or taproom. $39.99 + shipping