A Better Beer 4-1-1 Webinar - How To ALWAYS Sell Cold Beer
Register to watch the webinar.
Serving warm beer:
lowers re-order rates
lowers profitability
lowers check averages
staff make fewer tips
increases comped beers (QSA)
ends up on review sites
Join us to learn how to ensure that your beer always pours cold. In this packed 60-minute webinar we will cover the 4-1-1 on beer temperatures.
The four best practices for selling cold beer.
The one thing you must always do.
The one thing you must avoid at all costs.
You will discover how to quickly test your trunk lines efficiency.
We'll give each attendee a copy of our Glycol Deck Preventative Maintenance Checklist.
---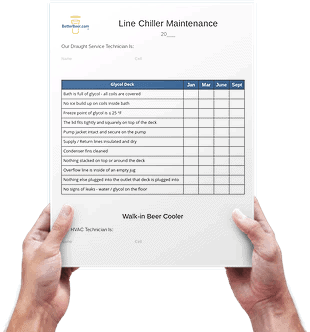 Understanding how your line chiller works and how to troubleshoot it when it stops working is the difference between a good operator and a great operator.
Be prepared when your beer does start pouring warm...and it will, it is just a matter of time.
Get the 4-1-1.
We're hosting webinars every month. Make sure to check back often to see what we'll cover next.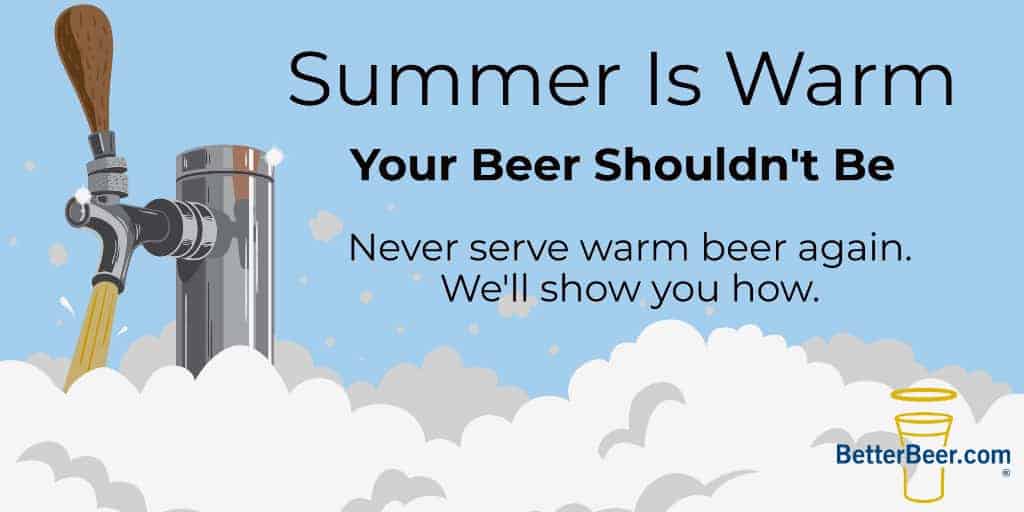 What We Do
---
At Better Beer, we know you want to be a profitable, successful restaurateur who serves quality pints.
In order to do that you need properly trained staff and an efficient draught system that consistently pours cold, clean, clear beer.
The problem is that in most cases, draught service techs and bartenders only receive basic hand-me-down training that is out-dated and reinforces bad habits already developed. Draught techs typically aren't paid well and they are over-worked, so some of them cut corners.
No wonder you feel confused about why your system pours foamy beer, frustrated that guests return pints, and feel at a loss for why you can't hit theoretical draught costs.
I understand because I've been there.
Step 1
Book A Demo
Book in a 20-minute demo so we can see if we are a fit and how much we can save you. ?
We'll customize a plan based on your challenges and needs.
Step 2
Start The Program
We'll ship you a Glass Cleaning Kit, licky split.
Assign on-line training to your team.
Schedule a Deep Dive Audit and on-boarding for your leadership team. ✅
Step 3
Get Results
Better keg yields, fewer comped pints, increased quality and profitability.
Fewer sleepless nights. Zzzzz
And, you're proud of the pints you sell. ❤️