---
Setting Up Your Line Cleaning Tracking
---
Finally, a clear way to track and monitor your line cleaning regularity.
---
Step 1 - Navigate To Brands Page
Navigate to your Establishments Page that lists all of the establishments you are connected to.

Click on the establishment name that you would like to add to the available brands on tap.

Click on Update Brands.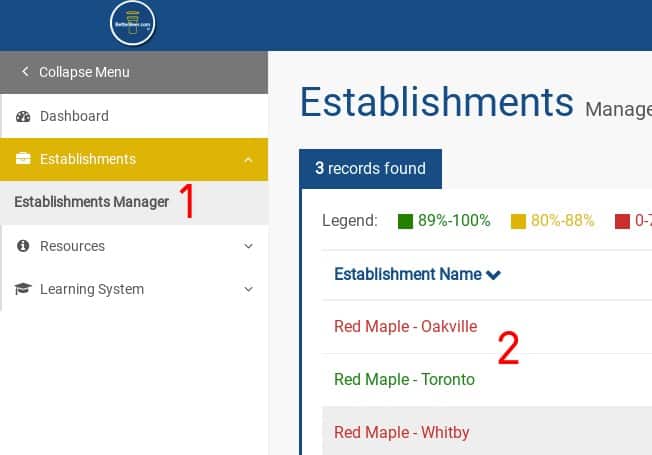 ---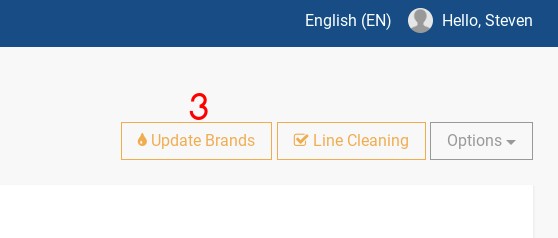 Click the check box beside Tap # (top left) to select all taps.

Type in the brand that is on line one - the left most tap when standing behind the bar.

Fill in remaining brands - taps always go from left to right when standing behind the bar or in the walk-in.

When completed, hit Save.
NOTE: If NO tap numbers are visible, please email us and tell us how many lines you have in your establishment. You can not set up your brands unless we know how many lines you have.
If you have an empty line, you can type in "Empty" for the brand name.
In the future if you want to only change one brand, simply tick the check box beside the line number that you need to change.
Step 3 - Recording Line Cleans
From the Establishment page, click Line Cleaning, top right, then

+Record Cleaning

.
On the Record Line Cleaning page:
Select the date. The current date will automatically be shown. If you are recording a clean from earlier, just click on the date field and a calendar will appear.

Enter the time of the clean. Current time will auto-populate, but you can change it by clicking on the time field.

If you are recording all lines being cleaned, tick the check box at the top of the list and all lines will be selected. If you are only recording several lines, tick the corresponding check box beside each line that was cleaned.

When all line cleanings have been recorded, click

+Create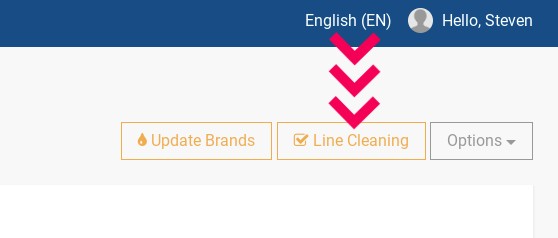 ---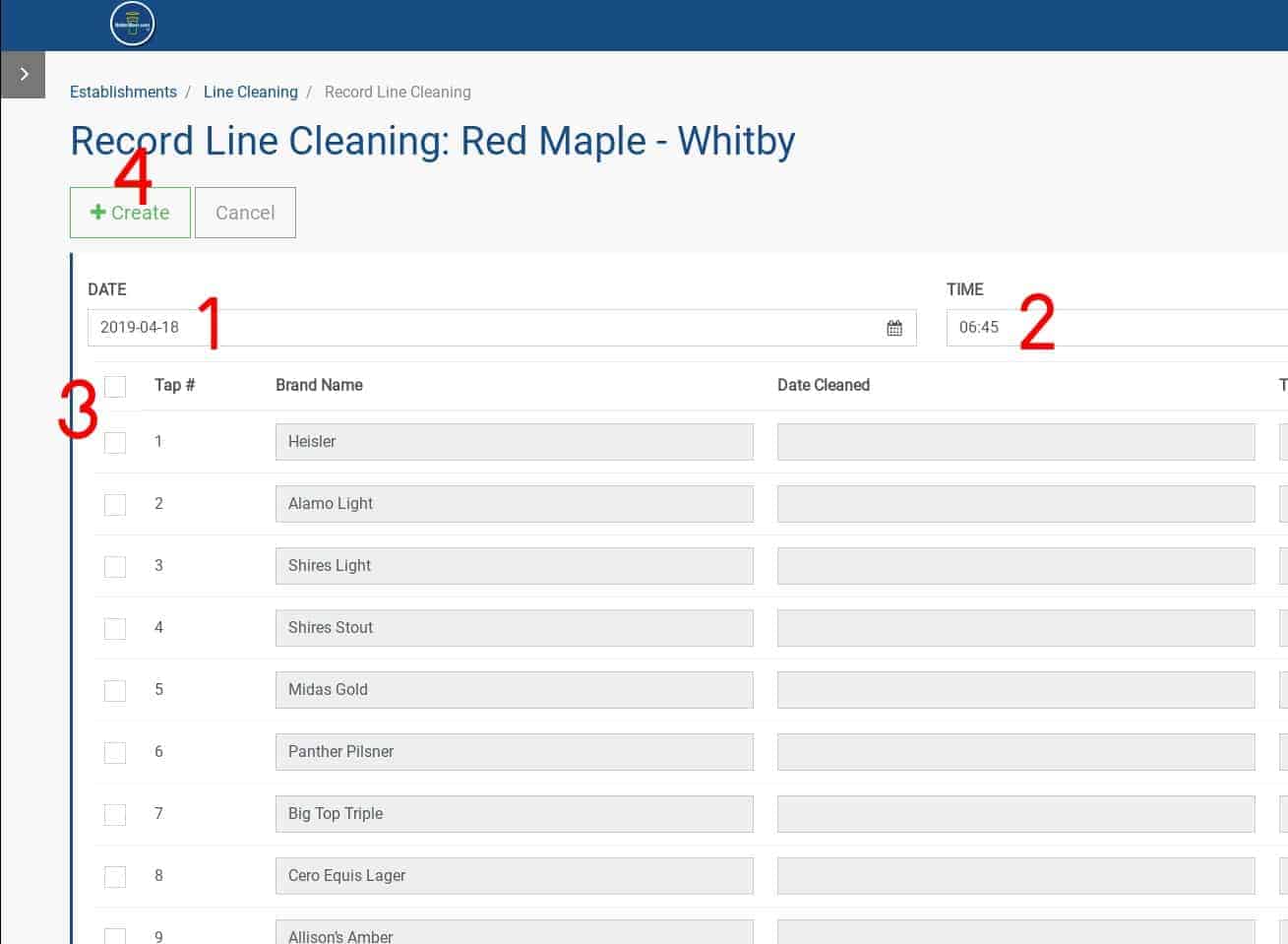 From the Establishment page, click Line Cleaning in the top right corner of the page.
On this page you can see each line, when it was cleaned last, as well as the number of days since the last clean.
Clicking on the line number will show you the history of cleanings on that single line as well as the number of days between each clean in the past.
To edit a clean, scroll down to the History of Line Cleaning section.
Here you can click on the Date/Time of any clean and you will have the ability to edit that cleaning record.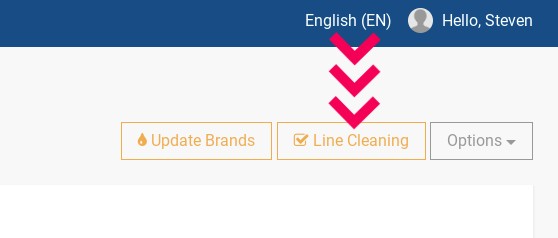 ---