---
Beer Line Cleaning Tracking App
---
A better way to track & monitor the lines you clean.
---
Are you still tracking your line cleaning on paper then transferring to Excel?
Struggling to recall when each line was cleaned and by whom?
Looking for a way to add value to your line cleaning customers?
---
Now you can track your cleans on-line, allow your customers instant 24/7 access to the records, print reports, and charge more for you line cleaning.
You and your customers can easily monitor your cleaning activity. No more back and forth. Users can only see the information they are set up to see, it's completely customizable.
Easily set up by brewery your clean for or by establishment.
Easily tell the status of all of your lines by colour code, when they were cleaned last, and how many days since last clean.
---

See each line's cleaning history with cleaners name and the number of days between cleans.
---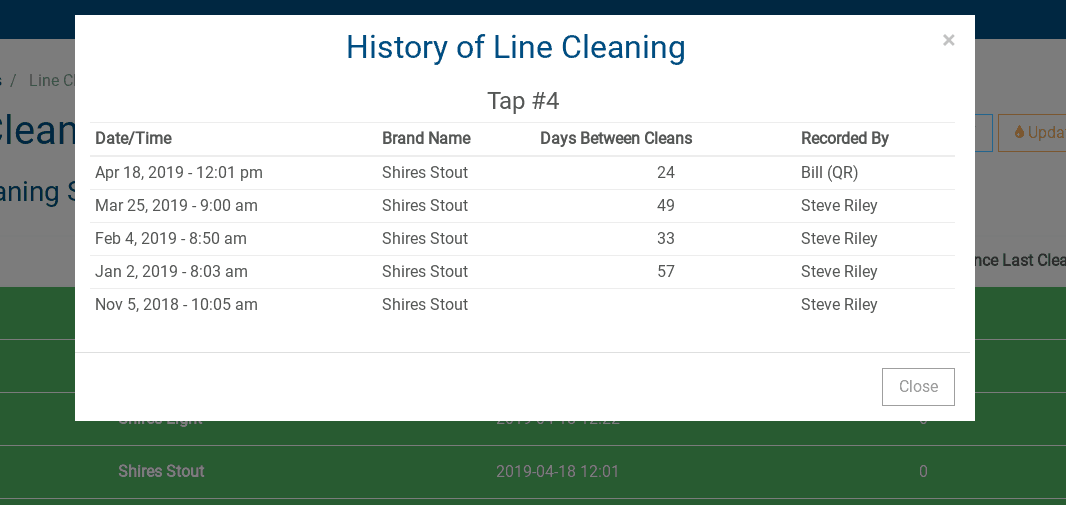 Receive an email the moment that a line cleaning record is updated.
---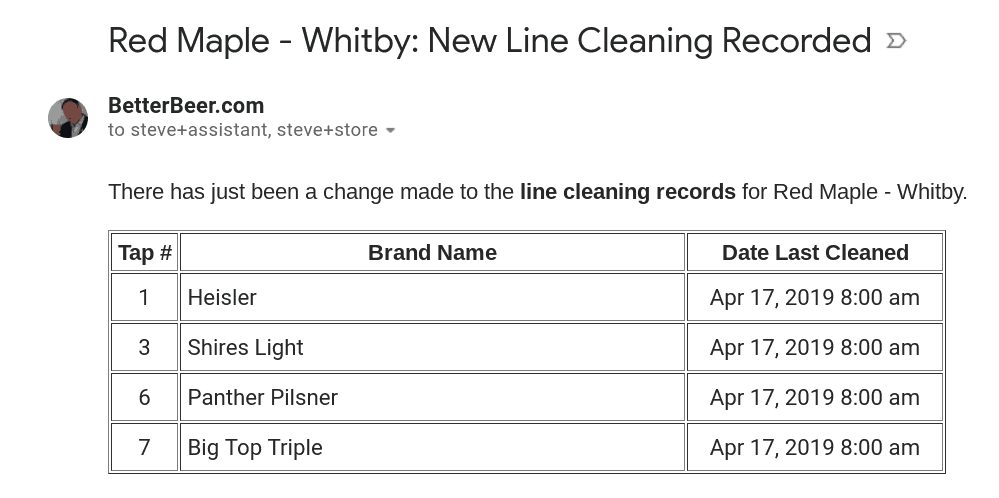 Receive an email every Monday morning that shows you the status of your lines, so you can take action right away.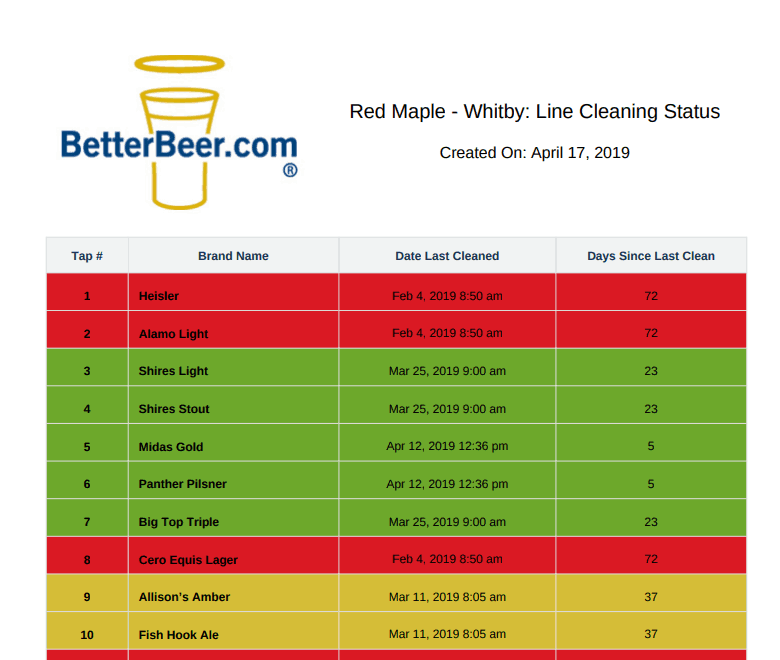 Recording Cleans Is Fast & Easy
There are two options:
1.  The line cleaner scans a QR code and checks off the lines they have cleaned.
2. You can easily update and edit the cleans from your dashboard.
Your records are updated instantly. Too easy.
---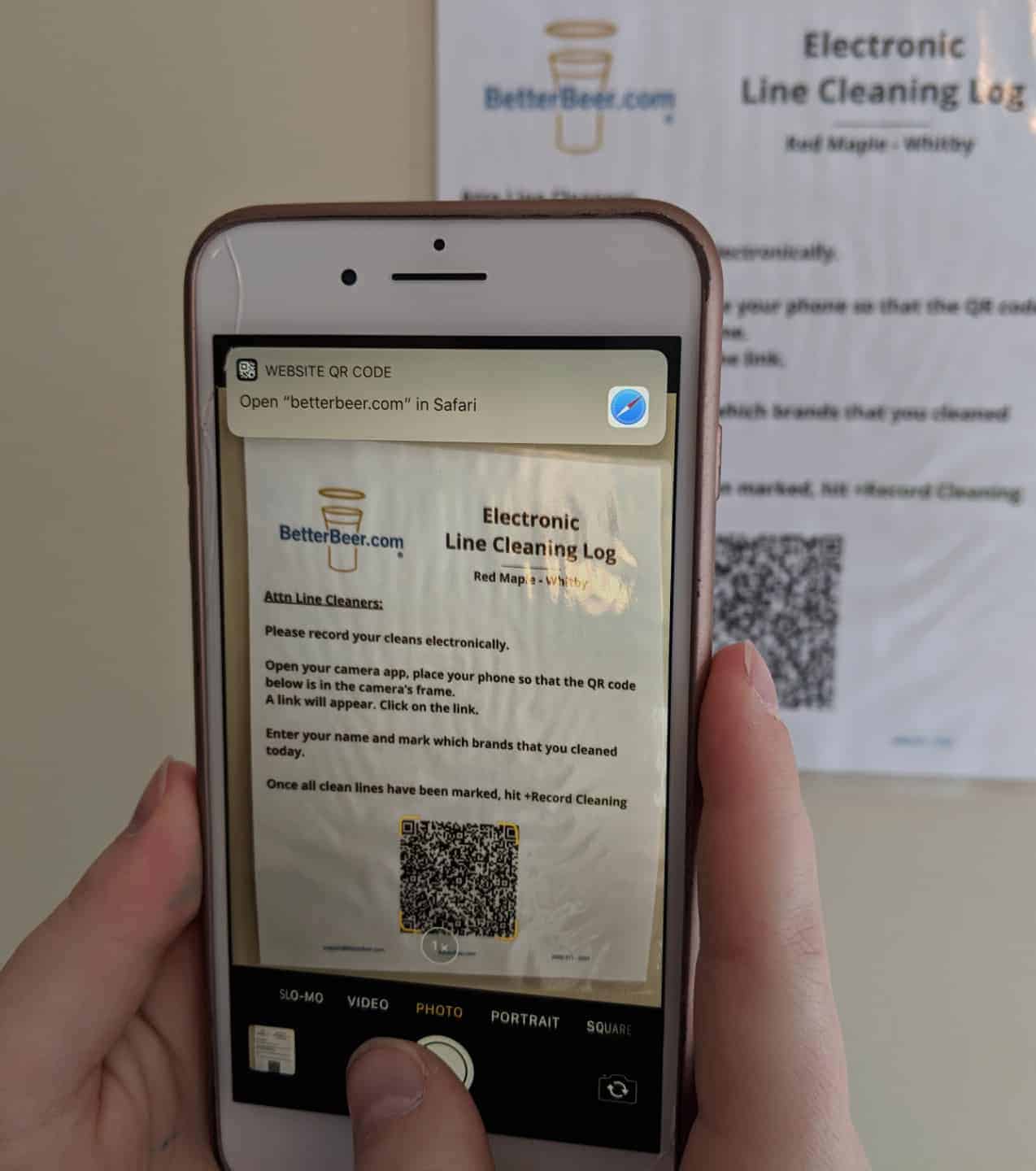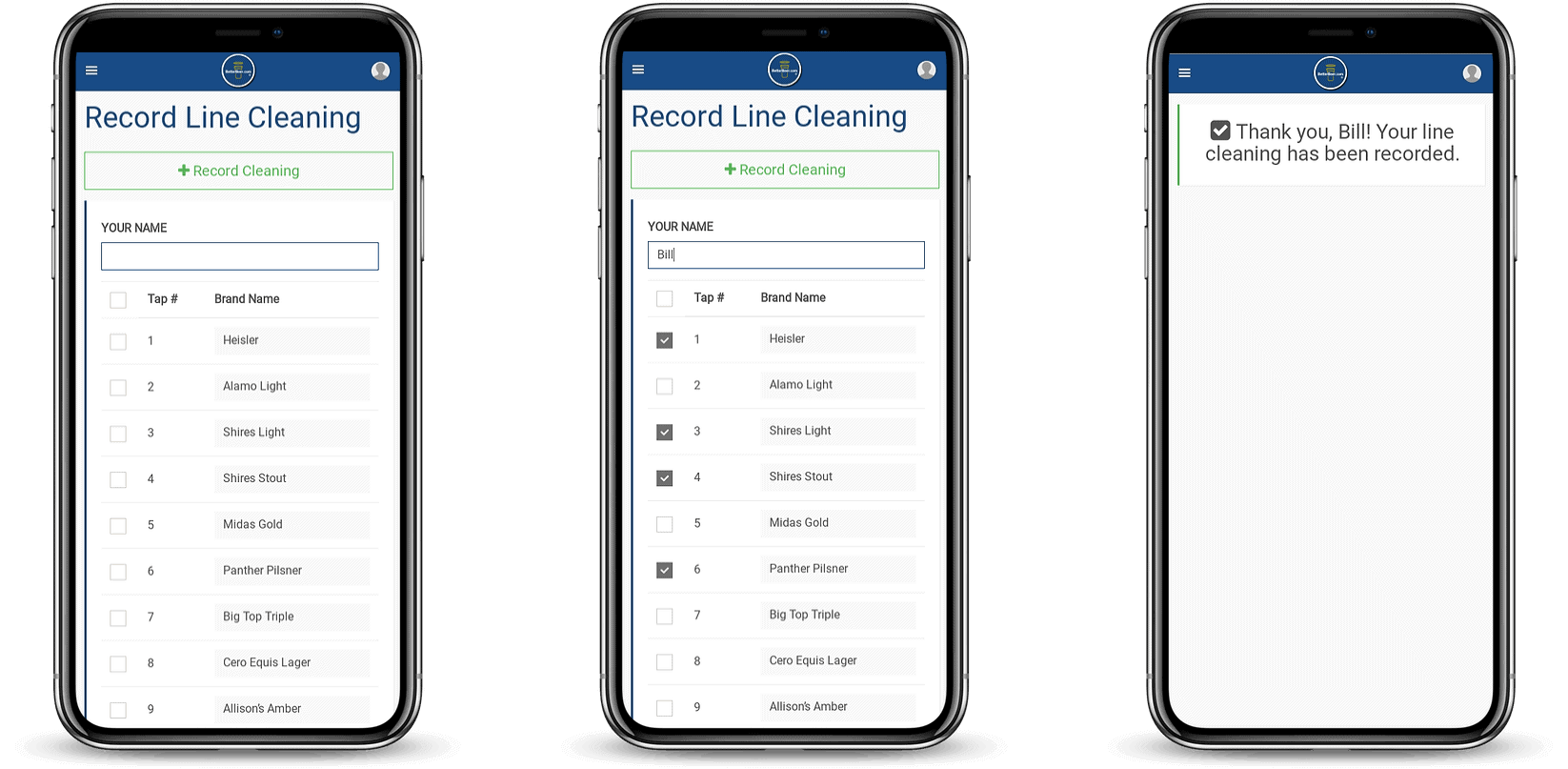 Providing on-line tracking lets you charge more per clean.
Complete the form below to see how much more you can make each year.
---
---
Here's the deal - we'll set up a 20-minute video demo where we'll run you through the backend and show you how easy it is to get started.