---
The Owl – Firkin Pub
---
Creemore Foaming Issues – Oct 18, 2019
---
Complaints of foaming at keg change
on Creemore Line.
Walk-in Temp = 33.7 F
Actual Gas Blend = 42% CO2
Target Gas Blend = 50% CO2
Variance Of Regulator = -1 psi (within tolerance)
Tap Temp = 33.4 F
Shelf Life = In code (Sept 25/19)
Pouring after keg change.
Creemore line was capped with a cleaning cap to replicate an empty keg. The partially full keg being used had been in the walk-in all night and was cold. The FOB was armed. Pulled 8 oz of beer through the line before the FOB tripped. Noted that although very slow, more beer continued to pour after the FOB tripped. The ball in FOB was completely seated and the outbound line from the FOB was fully packed with beer. Shut the faucet off. Removed cleaning cap and re-tapped the keg.
When venting the FOB the ball released on its own when the chamber was about half full without being released with the pin. No foam entered the line as chamber was half full.
Returned to the bar and poured about 1200 ml of beer before the line popped. The line continued to pour foam for another 800 ml. At this point I stopped pouring.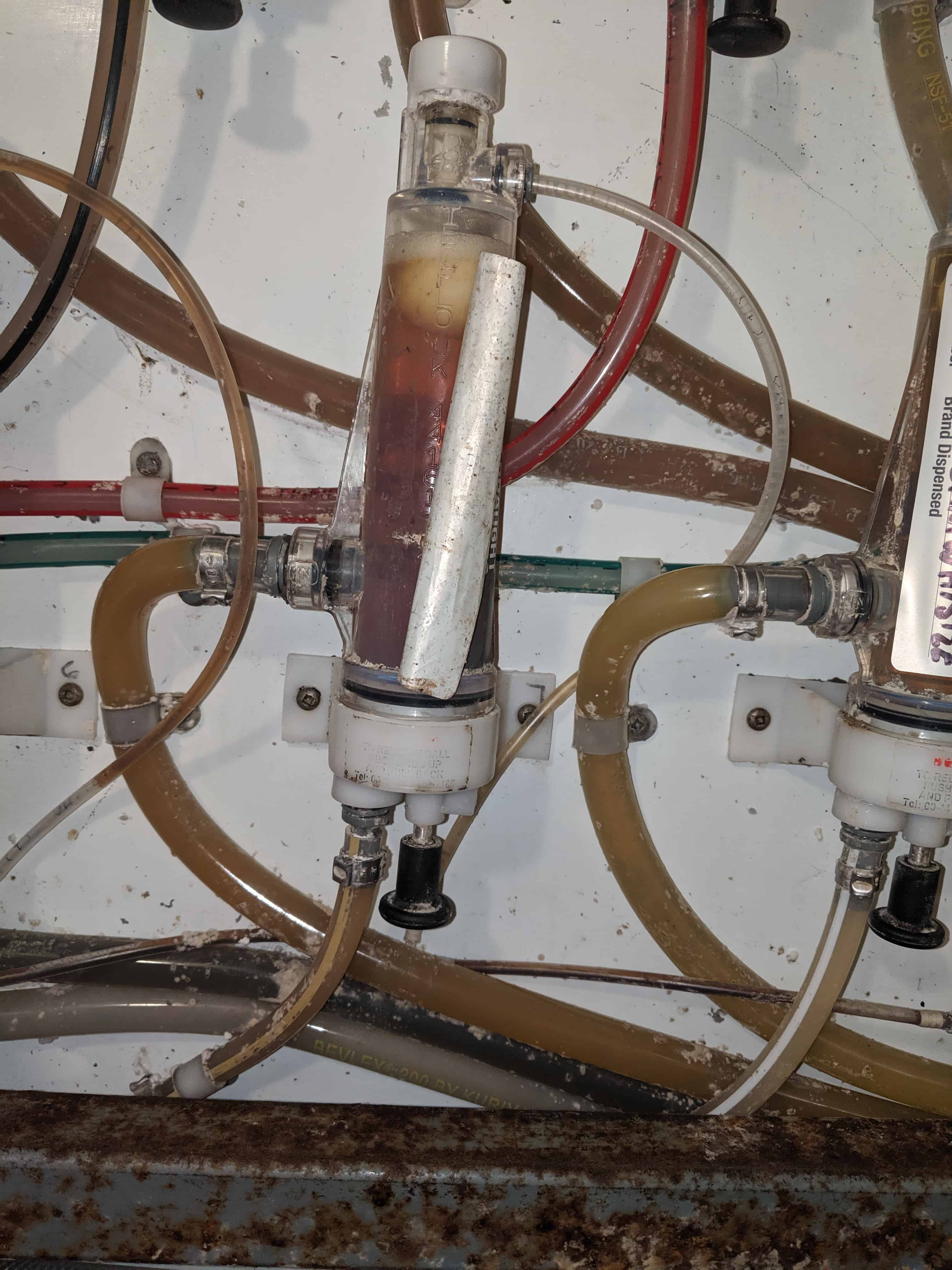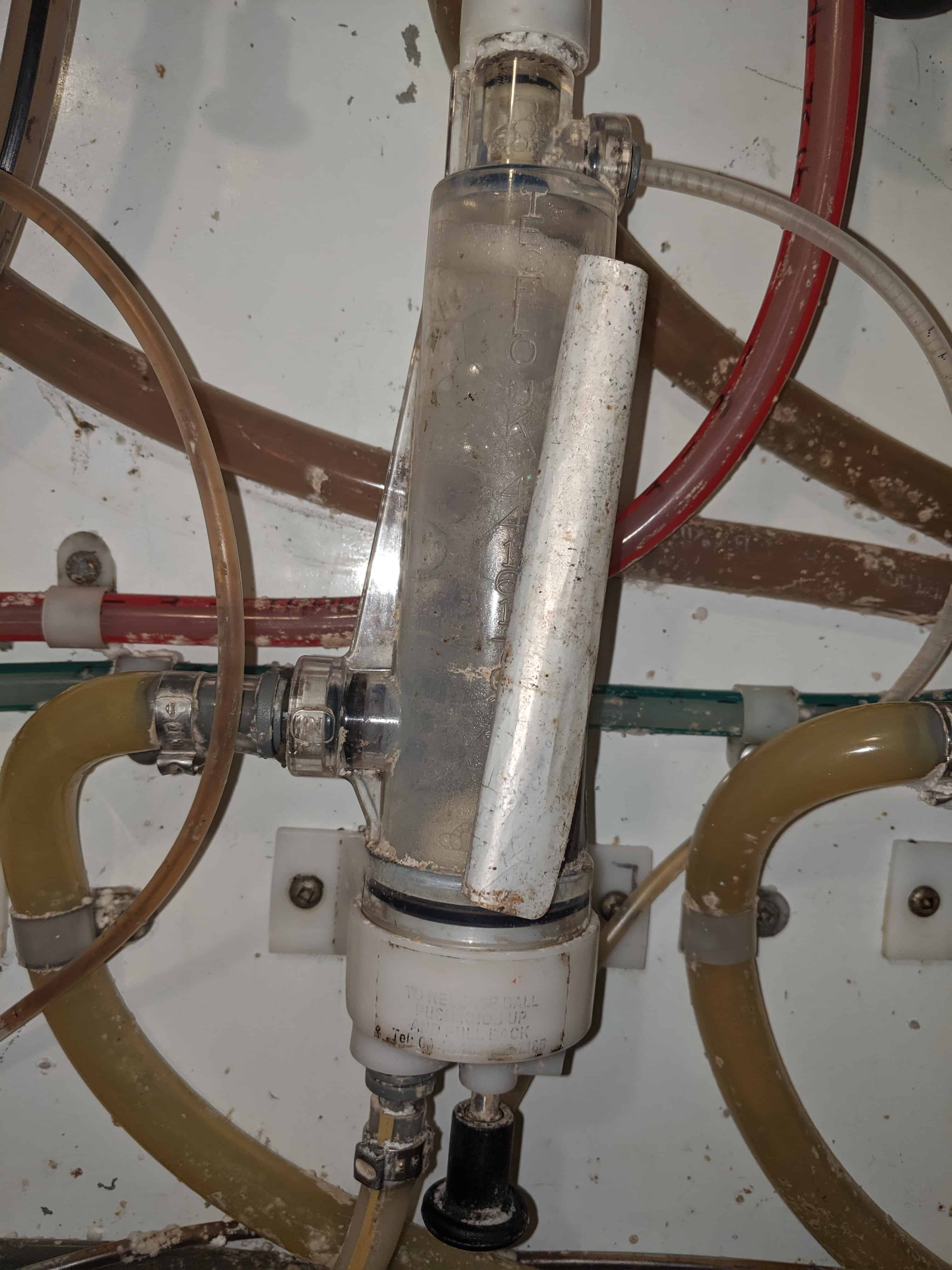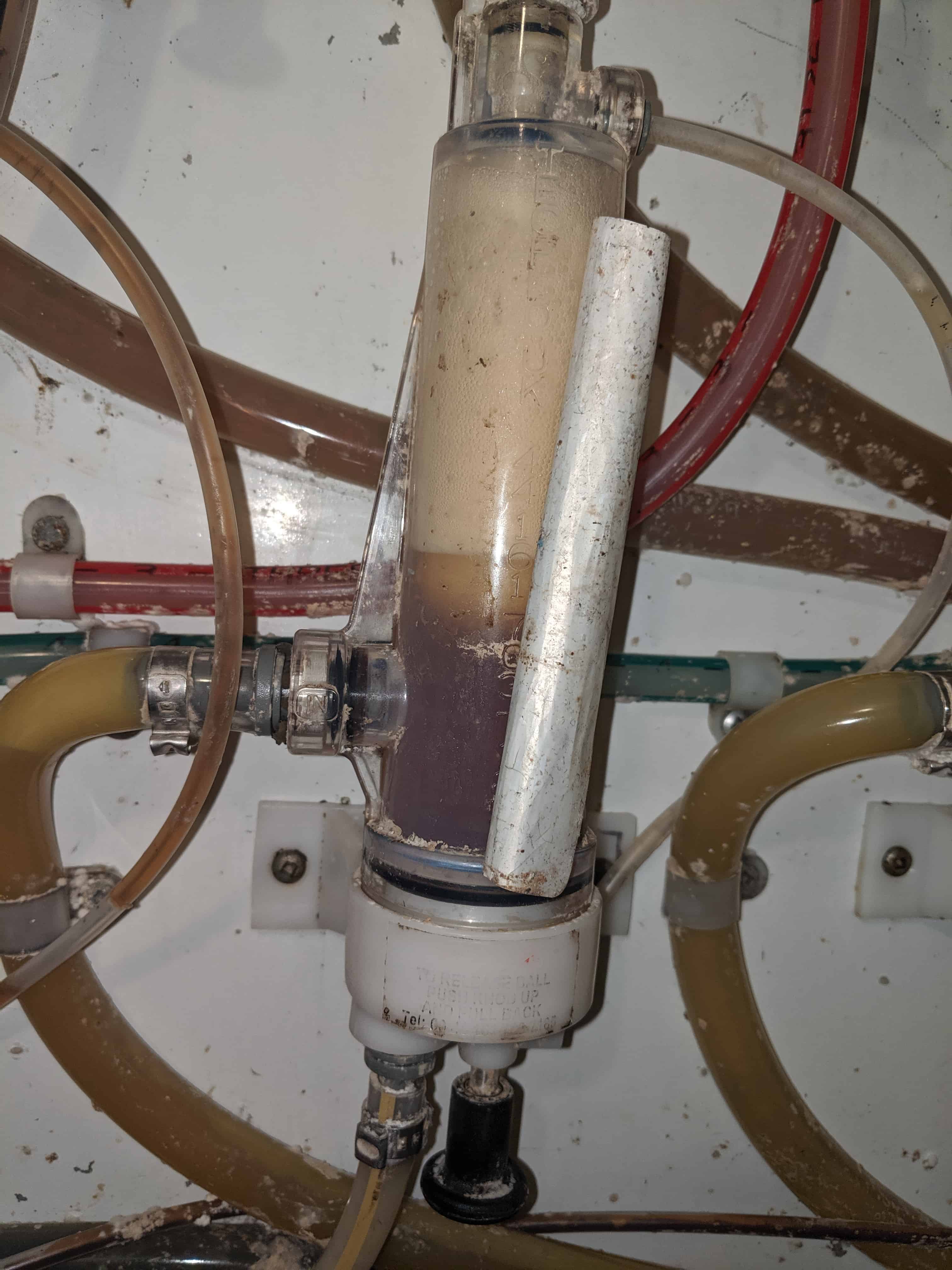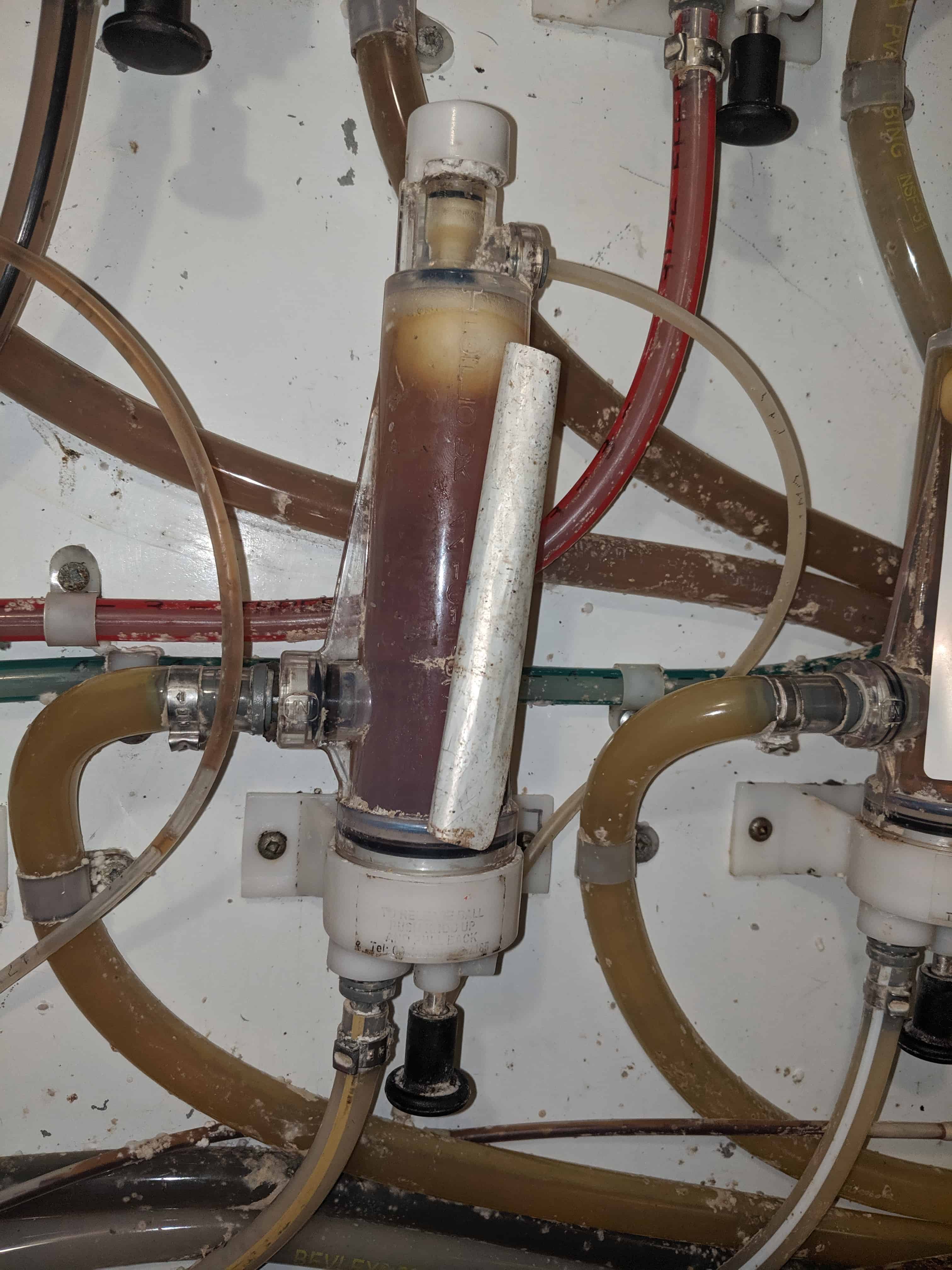 The Creemore line is Y'd and feeds two outbound lines, one to the main bar and one to the roof-top patio. When lines are Y'd they should have a check valve installed on both outbound lines downstream from the Y. The Creemore line does not.
A check valve would stop the beer in the patio line from filling the outbound trunk line to the tap when the FOB trips. Basically, without one, gravity and counter-pressure pushes beer from the patio line to create a void which then fills with foam which makes it way to the main bar after several pints. In the video you can see that the Creemore line is the only one without a check valve.