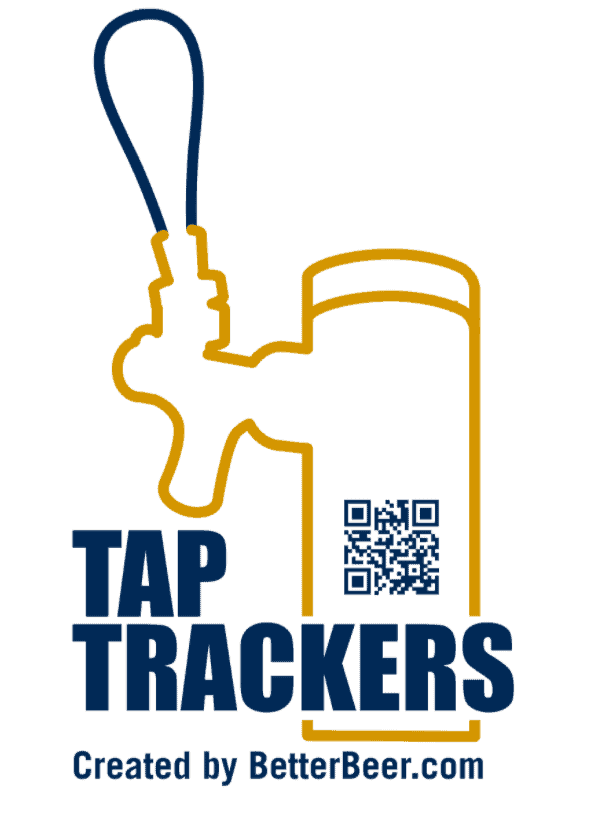 Helping Beer Line Cleaning Companies Improve Frequency,
Profitability, & Customer Value.
---
What if you could:
charge more for line cleaning by adding more value to your customers
increase your profit margins by ~15%
improve your cleaning cycles so fewer accounts went longer than they should
have all of your cleaning history online, available 24/7 for you and customers
let your brewers and distributors see only their lines and when they were cleaned last
ensure you don't miss invoicing for any line cleanings again
stop using paper line cleaning logs
We have the solution.
What if you could make an extra $1.50 for EVERY line you clean?
---
See how much more you could make:
After cleaning the lines at one of your client's establishments, your tech easily scans the QR code and records their clean:
Acid or caustic clean
Which lines they cleaned
Updates brands as needed
All of this information is logged in the secure, password protected section of our site.
Any smartphone with a camera works - no special apps to download.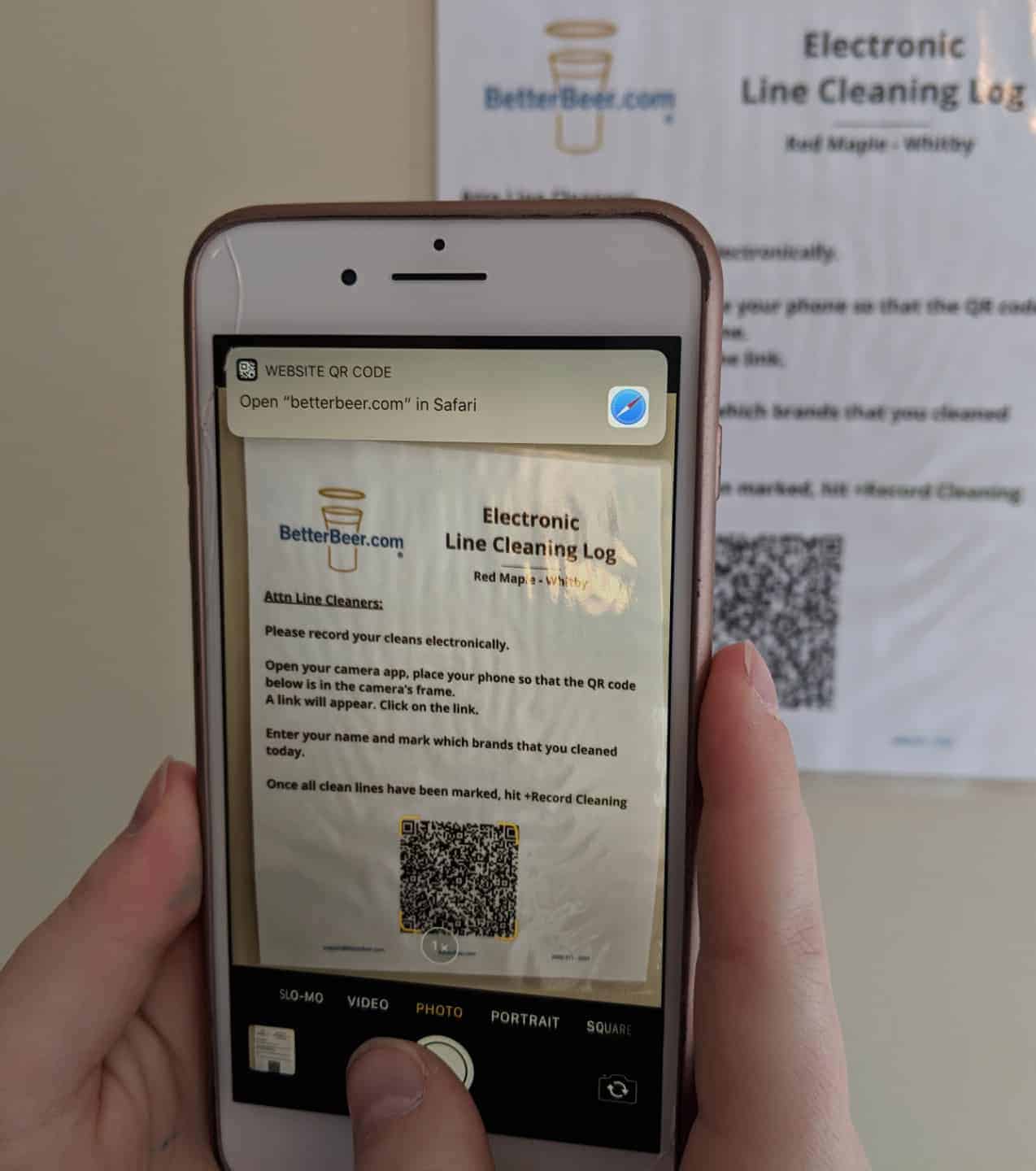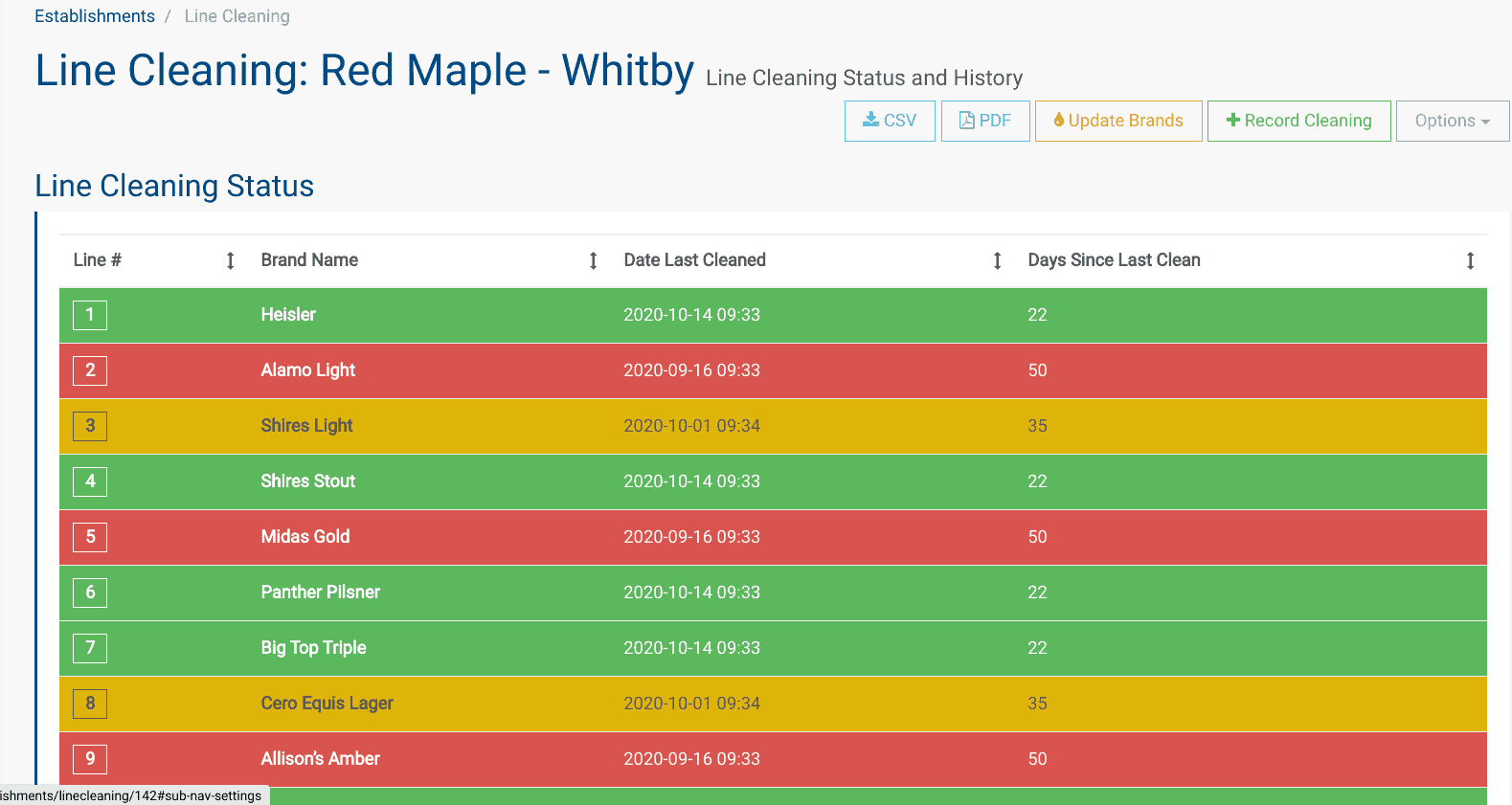 On your dashboard, all of the lines you service are color-coded based on how long it has been since the last clean. All of this data is sortable by:
Establishment name
Which brewery
Beer brand
City
Last cleaned date
Days since last clean
You decide who gets access to which information.
Do you clean lines for a distributor or brewery? Give their people access to only their lines so they can see when they were cleaned last and what type of clean (caustic or acid).
Give access to your client's store managers. They can login and see when their lines were cleaned last. Does your competitor offer this kind of transparency?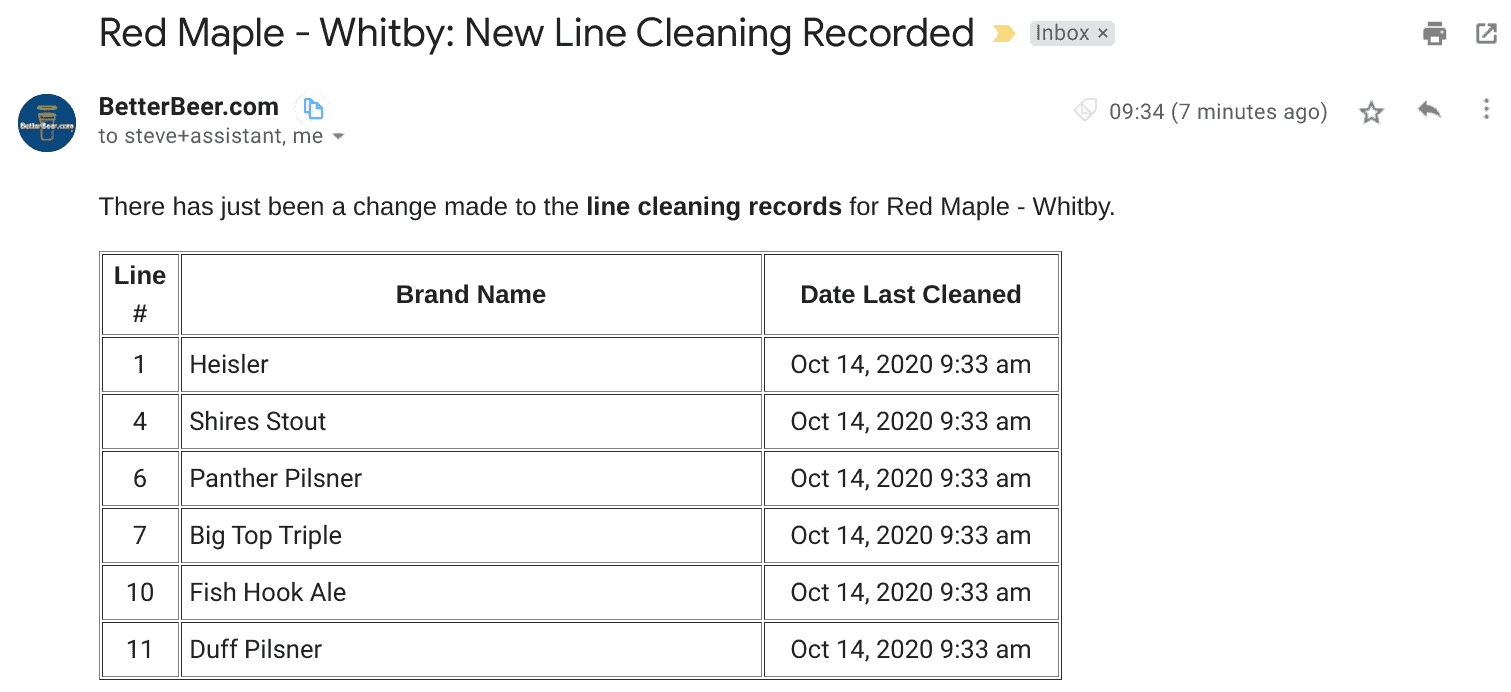 Emails after each clean and easy to create reports keep you and your customers informed all the time.
Users can set their email preferences to decide which emails they would like to receive.
Need to see the cleaning history of a line?  No problem.
Dates and times of the clean plus who cleaned it.
Also, easily see the days between cleans to see if it has been neglected.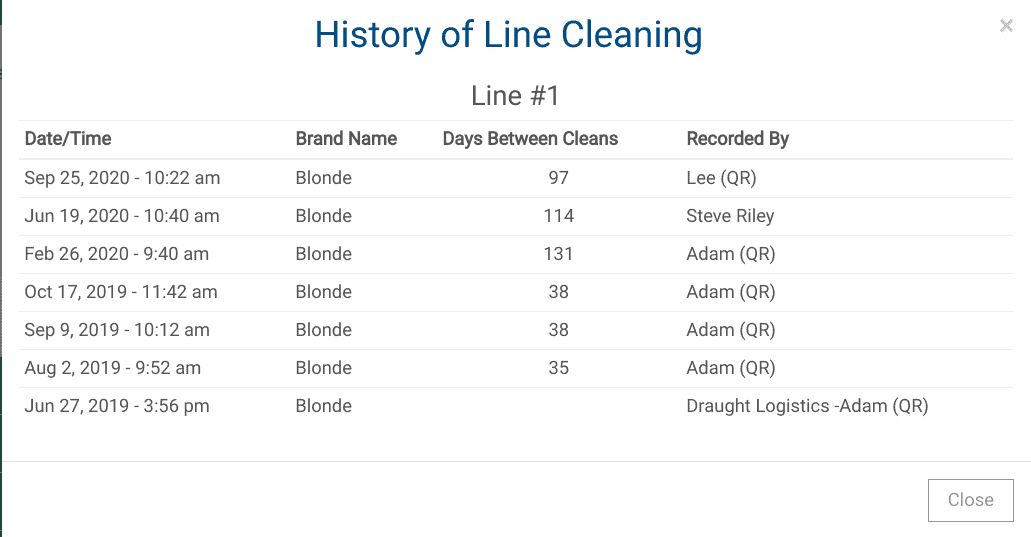 Set up a no obligation 20-minute online demo to see if Tap Trackers is a fit for your company.
---
My name is Steve Riley.
In the 2000's I owned a draught service company in Toronto.
I know what it is like to try and juggle 100's of accounts and make sure lines get cleaned on time.
We used MS Excel to manage scheduling and it was a total gong show.
I know that we missed invoicing for cleans we did, I'm not saying we lost money, but we certainly didn't make as much as we should have.
The breweries we cleaned for wanted transparency on when their lines were cleaned, but it was a manual process to find out and let them know.
Three years ago we launched on-line Beer Line Cleaning tracking for our clients of our BetterBeer.com program.
Since it was originally designed to track for restaurants, we are now tweaking it to make it easily accessible for line cleaning companies everywhere.
And, at only 50 cents per clean, it is a no-brainer to sign up. Especially when you can charge more for your line cleans. Now you can provide more value, while making more money.
So hit that Schedule A Demo button and lets see if we can help you too.
Differentiator
For the most part line cleaning is a commodity. If truly deliver great service you can change a bit more but those who don't discount their fees. Tap Trackers gives you a point of difference so you can change more per line clean.
Step 2
Start The Program
We'll ship you a Glass Cleaning Kit, licky split.
Assign on-line training to your team.
Schedule a Deep Dive Audit and on-boarding for your leadership team. ✅
Step 3
Get Results
Better keg yields, fewer comped pints, increased quality and profitability.
Fewer sleepless nights. Zzzzz
And, you're proud of the pints you sell. ❤️